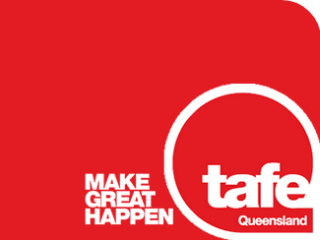 Sunshine Coast to benefit from 660 new training places under Rescuing TAFE
The Palaszczuk Government will provide the Sunshine Coast with a job-creation springboard by making an extra 660 training places available to the region's job seekers.
Training and Skills Minister Yvette D'Ath is on the Sunshine Coast today to outline the Rescuing TAFE funding package and host a special forum on the future use of Queensland's training assets at the TAFE Queensland Mooloolaba campus.
"Our Rescuing TAFE commitment will provide real benefits to Queenslanders right here on the Sunshine Coast, with more than 660 subsidised training places available across the region," she said.
"These vital subsidies are targeted at Queenslanders who already hold a qualification and are unemployed, looking for a career change or want to improve their skills in their current job.
"We have heard Queenslanders loud and clear: they want our government to build a strong public training provider to give people the skills and experience they need to get into the workforce and build a career.
"The Palaszczuk Government has already delivered on our election commitment to return state training assets to public hands and today we go one step further.
"We are investing in Rescuing TAFE to see practical solutions on the ground. We are committed to the future of TAFE Queensland as our premier public provider of vocational education and training in this state.
"I am on the Sunshine Coast today to make sure the community is involved and has their say on how we can develop the strongest and best possible training for the future."
Mrs D'Ath said the $22.8 million Rescuing TAFE funding boost over the next three years will support more than 2400 subsidised training places throughout Queensland across a range of industry areas, including Certificate I to Diploma level qualifications.
She said the funding will enable TAFE Queensland to make additional investments in student support services, provide additional foundation skills training for disadvantaged learners, expand and improve regional training programs and provide a range of programs to people who already hold a qualification to re-skill or up-skill.
TAFE Queensland East Coast General Manager, Dr Paul Wilson said the subsidies will be available to a large number of prospective students across a number of programs, including automotive, business, health, children's services, community services, beauty, cookery, fitness and creative and digital.
"The funding will open up subsidies to a great many locals who would have previously been ineligible and give them much needed assistance," Dr Wilson said.
"The funding will provide training opportunities in a range of qualifications to students that are more than 15 years of age, are a Queensland resident, that already hold a qualification and are looking at returning to study."
Dr Wilson said additional training places will also be available for secondary students who are looking to study at TAFE Queensland East Coast while completing their schooling.
He said the funding will also provide for three new Student Counselling, Disability Support and Job Matching Officer positions across the region.
"These officers will support students through their study journey as well as provide specialised assistance to students with higher needs and provide job placement support," he said.
"TAFE Queensland teachers are known for providing an outstanding learning environment. The additional support officers will provide specialist support for students outside the classroom."
Dr Wilson said the career officers play a significant role working with schools to promote vocational education and training as a viable pathway to career success.
"These three additional positions will mean we can provide an even greater level of service to our students," he said.
For more information visit: tafeeast.edu.au or call 1300 656 959.