State Government funds the Major Blackspot Rothwell Roundabout upgrade
THE State Government will today announce $22.6 million in funding for an upgrade of the Rothwell roundabout.
The complicated intersection has long been a trouble-spot for motorists with residents, the Redcliffe & Bayside Herald and North Lakes Times calling for action with a series of campaigns since 2011.
Many feared the opening of the new Moreton Bay Rail Link, which is due to open mid year, would cripple the junction.
Main Roads and Road Safety Minister Mark Bailey, State ALP Member for Redcliffe Yvette D'Ath and State ALP Member for Murrumba Chris Whiting are expected to visit the site today to announce the funding.
It follows a commitment of $11.7 from the Federal Government and $3.2 million from Moreton Bay Regional Council. The project is expected to cost $37.5 million in total.
Mr Bailey said: "Last weekend I was here on-site talking to a delegation of 18 locals who told me how much this upgraded is needed. On Monday, I met with a further delegation, including the local Members for Murrumba and Redcliffe. Today, I'm pleased to announce we will invest $22.6 million, almost two thirds of the funding for this vital project".
"We have listened to the community and now we have a funded solution, which will cater for the more than 35,000 vehicles which use the intersection each day."
Mr Bailey said work was expected to start "as soon as the end of this year".
"Installing traffic lights will provide the safest solution to address the increased traffic expected once the additional Rothwell Station access at Gynther Road opens to the public," he said.
"Currently, there are no provisions for cyclists and pedestrians crossing the roundabout and this upgrade will improve active transport options, which are also expected to increase when the rail opens."
State ALP Member for Redcliffe Yvette D'Ath said the upgrade had been a long time coming.
"A commitment by the Palaszczuk Government to fund this shortfall makes us by far the largest contributor to the project, and means we can get construction underway as soon as possible," Ms D'Ath said.
"The upgrade is currently in the detailed design phase and nearing finalisation after consultation with the community earlier this month. Construction is expected to start by late 2016 and will take about 12 months to complete."
State ALP Member for Murrumba Chris Whiting said the Moreton Bay Rail Link's nearby location meant traffic volumes would increase as commuters navigated the intersection to access the new Rothwell station.
"This upgrade will ensure the network can cope with increasing volumes and the integrated road and rail infrastructure will provide the best and safest outcomes for the community," Mr Whiting said.
"I've contacted over 15,000 residents about the Rothwell Roundabout upgrade, I'm pleased to be able to tell them today that the Palaszczuk Government is getting on with the job and delivering for our community."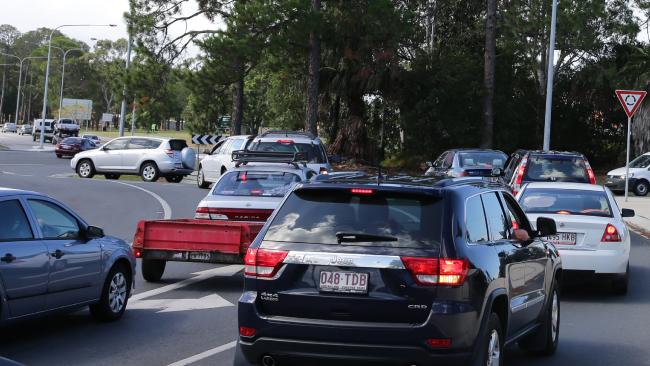 The Rothwell Roundabout is a long standing irritant to travelers using the busy roads that intersect at this point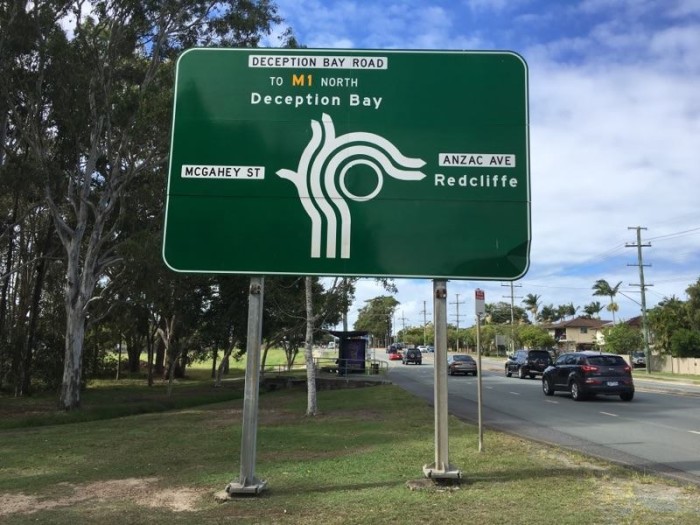 Overview:

The Rothwell Intersection Upgrade Project (RIUP) is a joint federal, state and local government initiative which will convert the existing roundabout at Anzac Avenue and Deception Bay Road to a signalised intersection.

The RIUP is designed to deliver an improved intersection to relieve traffic congestion by increasing the capacity and efficiency for motorists, allowing safe access to Rothwell station precinct. The design will include signalised pedestrian crossings and designated cyclist lanes.

Anzac Avenue and Deception Bay Road are major urban arterial roads with over 35,000 vehicles travelling through the roundabout daily.

Location:

Rothwell roundabout is at the intersection of Anzac Avenue and Deception Bay Road, Rothwell.

Regions:

North Coast Region
Project info
The design and construction of the RIUP is estimated to cost $37.5 million and will be jointly funded by federal, state and local government.
Extensive community engagement based on a preliminary design was completed in January 2015.
Funding for the project will be finalised soon. Detailed design is currently underway and is investigating further safety improvements.
Project features
This project will replace the existing Rothwell roundabout with a multi-lane signalised intersection with provision for improved pedestrian connectivity and cycle lanes. This will provide an efficient traffic corridor linking Anzac Avenue and Deception Bay Road and improve access to the new Rothwell station precinct.
The project design includes a commemorative Environmental Heritage Plan (EHP) along Anzac Avenue and highlights the historical and cultural significance of the road.
Project benefits
The RIUP will bring many key benefits to both local residents and those travelling through to the wider region.
Key benefits include:
increased safety for motorists, local residents, cyclists and pedestrians
designated cycling lanes throughout the intersection
designated pedestrian crossings and paths throughout and adjacent to the intersection
decreased travel times for motorists by easing congestion and increasing capacity.
Environmental Impacts
The project team has developed an Environmental Heritage Plan (EHP) which outlines landscaping and commemorative artwork along Anzac Avenue. This will contribute to the cultural heritage of the Moreton Bay Region.
The project team is committed to caring for the environment and maintaining the highest standards of environmental practice during planning, design and construction phases of the project.
The project team is engaging with local heritage and environment groups and will continue to do so throughout the life of the project.
Timeline
October 2014—Commencement of preliminary design
January 2015—Community consultation and engagement commenced
April 2016—Detailed Design
Mid-late 2016—Land acquisition
Late 2016—Start construction
Contact details
For more information: 
Phone: 1800 780 319*
Email: rothwellintersection@tmr.qld.gov.au
Website: www.tmr.qld.gov.au/rothwellintersection
If you wish to receive project notifications, please subscribe by sending an email to the project team at rothwellintersection@tmr.qld.gov.au.
*Free call Australia wide. Higher rates apply from mobile phones and payphones. Check with your service provider for call costs.
Information sessions
The Department of Transport and Main Roads will hold community consultation sessions regarding the Rothwell Intersection Upgrade Project at the following times:
Saturday 16 April 2016 9am - 12 pm
Woolworths Rothwell
763 Deception Bay Road, Rothwell
Monday 18 April 2016 4pm – 7 pm
Rothwell Community Hall
Morris Street, Rothwell
We invite you to come along and provide feedback. 
Traffic info
Rothwell Intersection Upgrade Project: map (PDF, 1.86 MB)
Sources : Quest News and TMR