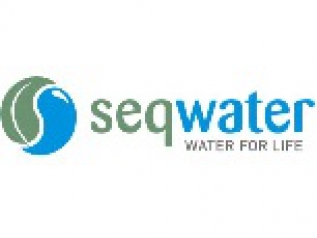 Seqwater launches inaugural community grants program
Seqwater is calling for community partners to help improve South East Queenslanders' knowledge and understanding of catchment health and the water cycle through its first ever community grants program, Water for life.
The bulk water authority is inviting community groups and organisations to partner on local water projects that focus on education and community involvement.
Chief Executive Officer Peter Dennis said applications were now open for grants of up to $10,000 for existing projects or new ideas within the South East Queensland region.
"Our new community grants program supports our commitment to water for life. For us, water for life is about more than delivering a safe, secure and reliable water supply today, but about creating partnerships to ensure sustainable water for generations to come.
"The program is an exciting way for us to partner with our catchment community organisations and groups, who with can provide a wealth of knowledge about their local area and waterways.
Mr Dennis said applications were open until 20 May 2016, with projects to be delivered between 1 June 2016 and 30 June 2017.
"We're looking for community partners with existing or new projects that are focused on community involvement in improving catchment health and the quality of source water or building community understanding of the water cycle and water-related issues," he said.
"We also welcome projects or ideas that educate and engage children and young people about the water cycle, and caring for our catchments and source water".
Eligibility criteria and a grant application form are available through www.yourseqwater.com.au, by emailing communications@seqwater.com.au or phoning 1800 771 497.
Mr Dennis said grants will be determined by a selection panel from across Seqwater so that applications can be assessed from all perspectives - community, environment, water supply and safety.
"This is a great opportunity for our people to be involved at a local level with community groups and projects that ultimately benefit our waterways and future water supply."
For more information about the Water for life community grants program, visit www.yourseqwater.com.au.