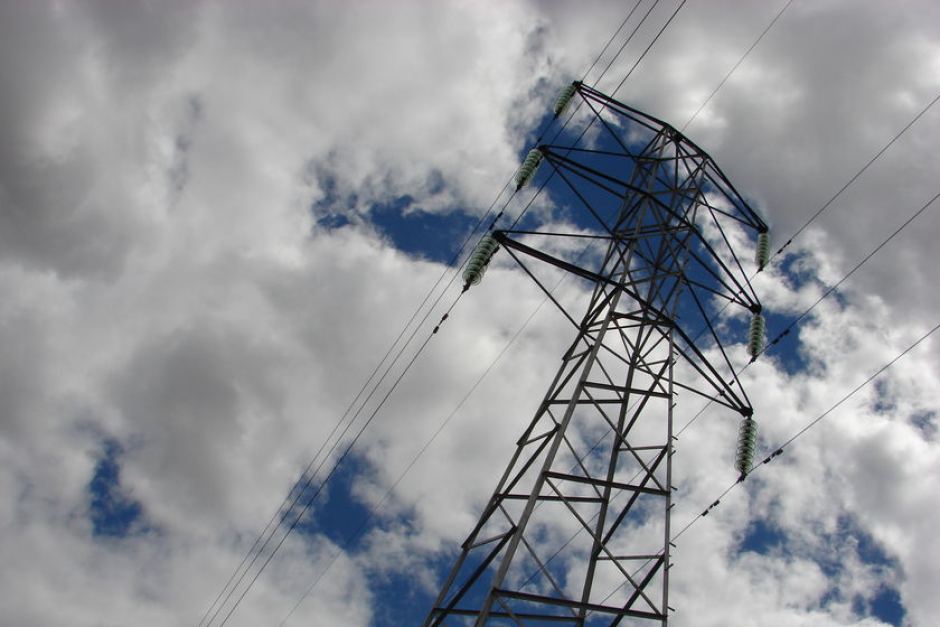 Queensland MP drafts private member's bill to change how electricity prices are calculated
A Queensland MP says he is drafting a private member's bill that will change how power prices are calculated in the state.
Katter's Australian Party MP Shane Knuth said he hoped to introduce the bill within the next six weeks.
"What this bill does is it sets a structure in place for affordable electricity pricing for the future," Mr Knuth said.
"This is not about cutting electricity prices and taking away from the bottom line of the government income base to support the present economy.
"This is about if we can actually reduce electricity prices we can actually kick-start the Queensland economy."
Mr Knuth said the bill backed a campaign from irrigators called 'Arc Up', which called for a 33 per cent price cut across-the-board.
"This is a process we're putting in place that's going to get it right but ensure that it gives the opportunity for government to cut electricity prices so that it can stimulate the economy but give relief," he said.
"I believe that we can get the support from the Opposition but I believe that the Government may come to their senses.
"If we keep going with the system we have where the Queensland Competition Authority increases it year-in year-out it is the people that are using electricity right at this present moment that are suffering."
He said he would consult energy experts in the drafting of the bill.
Cutting prices not simple
Chairman of the Queensland Competition Authority (QCA) Professor Roy Green said he was not convinced a new process could deliver prices any cheaper than the authority proposed.
"The cost of energy is high; this takes account of a number of factors," he said.
Those factors include the cost of the network, soaring wholesale prices and the rise of LNG gas production in the state, along with uncertainty around Renewable Energy Targets.
"It will be interesting to see the components of this bill because simply decreeing that prices should fall is not going to achieve what I'm sure everyone would agree is a beneficial outcome," Professor Green said.
"Things are a bit more complicated than simply saying to Ergon or other agencies within the price-setting process you will now reduce your prices by a third because these prices are reflecting real costs and if real costs are not met then these operators will go out of business."
He said among the ways to reduce real costs was for consumers to further invest in renewables like solar and wind, but that too could lead to higher prices if those left on the grid could not afford to make the transition.
"There is a danger of that and if people come off the grid the costs are going to have to be distributed among a smaller group of consumers, which could raise prices even more for that group," Professor Green said.
"That's going to be a big issue not just in Queensland but around the world … those who are not in a position to afford that [renewables] if we're not careful will be paying a penalty and that's going to be a public policy issue for every government."
Professor Green said the current system allowed for prices in regional Queensland to be subsidised to the tune of about $500 million a year, and any cuts to those prices would see those in the south-east corner potentially paying more.
"For governments it's a no-win situation in many ways," he said.
"But the QCA's role is to balance the needs of competition, of real costs to ensure that distributors remain in business, and fairness to consumers across a wide range of factors that are going to affect electricity pricing determinations."
The current draft determination on electricity prices is open for submissions until April 20.
Source: ABC Rural News