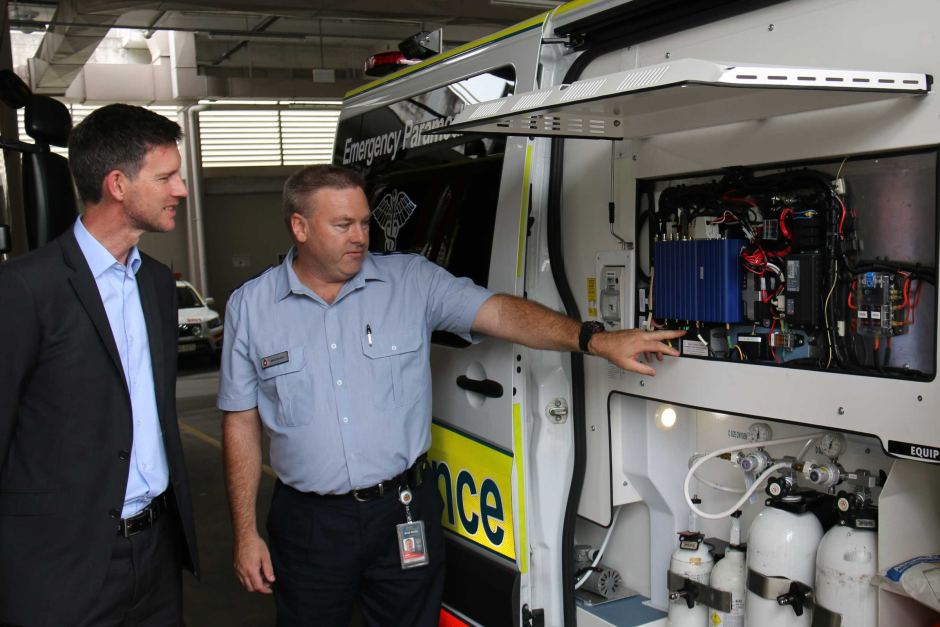 Paramedics will now be able to sedate violent patients
Paramedics will be able to chemically sedate agitated and violent patients as part of an overall safety strategy after the government accepted all the recommendations of a task force into violence against paramedics.
Minister for Health and Ambulance Services Cameron Dick said chemical sedation and tactical de-escalation training were among the final recommendations delivered in the Paramedic Safety Taskforce Final Report.
"A situation where 3,300 paramedics, nurses, doctors and hospital staff are being assaulted or verbally abused each year is something we cannot accept as a society," Mr Dick said.
"The Paramedic Safety Taskforce has delivered a number of recommendations that will help to reduce the level of occupational violence against ambulance officers and I am pleased to announce that all 15 of these recommendations will be implemented.
"This includes allowing paramedics to sedate agitated or aggressive patients who pose a serious risk of violence.
"It also delivers a revised tactical de-escalation and safety program - which is basically a self-defence program - that has been developed in consultation with experts from the Queensland Police Service that will be delivered to all paramedics in the state."
Mr Dick said the ambulance service would also investigate the potential for new technology to help enhance paramedic safety.
"We've already seen the benefits of the new Government Wireless Network radios, which all have personal duress alarms built into them," he said.
"This means that paramedics can now request urgent assistance from police at the press of a button."
Queensland Ambulance Service Deputy Commissioner Dee Taylor-Dutton said new clinical practice procedures would allow paramedics to administer the antipsychotic drug Droperidol to patients in situations with a high risk of violence.
"The introduction of chemical sedation will allow a safer approach to the assessment of violent patients and help minimise the risk of hostile responses to treatment," he said.
"Violence against paramedics is something we have zero tolerance for and we will continue to do everything in our power to protect our people.
"But it's not an issue that we can solve in isolation. It's something that all of society needs to deal with. We need to educate people that violence against anyone is unacceptable in the same way that drink driving and not wearing seatbelts is now considered completely unacceptable behaviour."
Mr Dick said the government would continue its public awareness campaign to drive home the message that there is no excuse for abusing health workers.
"Paramedics and health workers are committed to helping and caring for others and they deserve respect and gratitude for the important work they do in our community," he said.
"The work undertaken by the Paramedic Safety Taskforce will help to protect these amazing and dedicated people from violence.
"I thank the Commissioner for his leadership on this issue and also thank the members of the Taskforce - including QAS staff, United Voice Queensland and representatives from the university sector - for the work they have done in delivering this report.
"Assaults, whether they are physical or verbal, on health workers are inexcusable and they will not be tolerated."
Source: Caboolture News