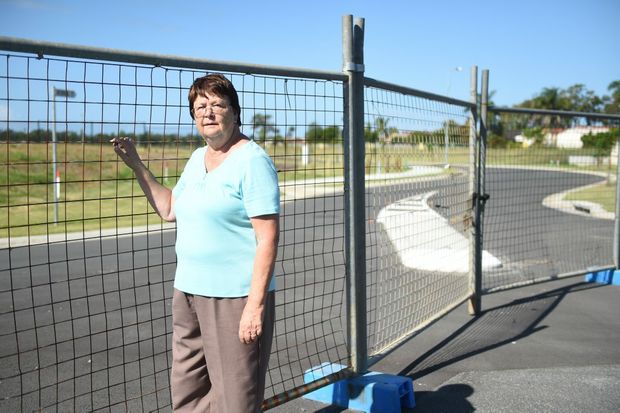 Next High-density installment of Bribie Lakes causes concern
Say you have 424 dwellings. If each of these house a family of five, that's 2120 people. If each of these families have two cars, that's 848 cars on the roads.
That's the population increase Bribie could face once stages six to 10 of the Bribie Lakes development are built.
These figures are what resident Annette Hansen is concerned about.
She lives right next to the Bribie Lakes estate and says the increased foot and road traffic on the island would be a concern.
"It's the amount of people," she said.
"I can't believe they can squeeze 424 houses into one little space like that.
"It's just rows and rows of little blocks.
"I'd like to see council reduce it in size and make more space around (the residences)."
An RPS Group representative said there were no minimum requirements for open space, but the developer had included in the plans a lake, a lawn bowls green and additional park areas in other parts of the new estate.
RPS Group is seeking approval from Moreton Bay Regional Council to rezone the land so 424 new residences can be built.
A Queensland Department of Infrastructure, Local Government and Planning representative said the Bribie Lakes plan had been assessed and did not impact state infrastructure, with responsibility falling on the council to make the call on the proposed development.
"All other matters relating to this development application, including density, impacts on local roads and open space, are the responsibility of Moreton Bay Regional Council to assess," the representative said.
A Moreton Bay Regional Council spokesperson said the Development Application was made under the former Caboolture ShirePlan and is therefore assessable under that plan.
"The proposal is for 424 dwelling units which will operate as an over 50's lifestyle resort," the spokesperson said.
The spokesperson said the 424 individual dwelling units were defined in the development application to council as a single storey dwelling unit being self-contained on its own section of land (237m2-260m2), with internal living areas, 2-3 bedrooms, an outdoor alfresco area and single garages. The development also proposes a 2-storey manager's residence.
Additionally, recreation facilities, including a lawn bowls green, tennis courts, a workshop and a country club, are proposed as part of stage 15 of the Bribie Lakes development.  The spokesperson said Bribie Lakes developers have responded to council's information request and have provided council with a "traffic generation assessment."
"A consideration of the potential impacts that the development may have, including impacts on other council-owned infrastructure, will form part of the assessment process," the spokesperson said.
"The Development Application was lodged on 28/1/2016 and is currently in the public notification stage," the spokesperson said.
"Submissions can be made to council during the notification period which closes 20 April 2016. Council will consider all submissions made before making a final decision on the Development Application."
Source: Sunshine Coast Daily