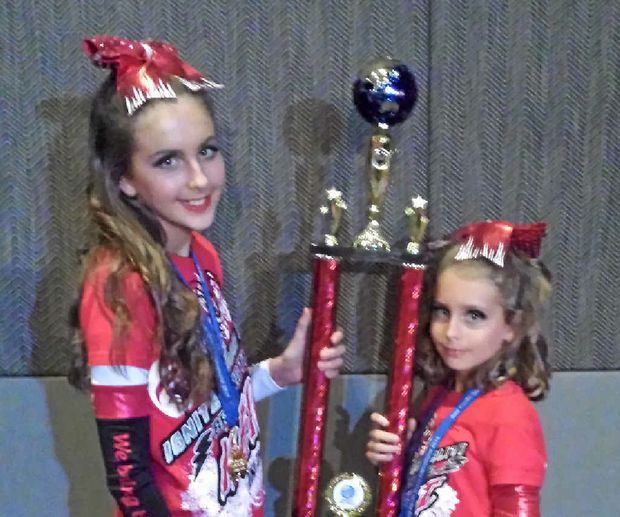 How much our kids really cost us ?
New data suggests parents in the south-east region spend the most money on children out of anywhere in Queensland.
Parents in the south-east, which includes Bribie Island, spend the most on transport, extracurricular activities, entertainment, clothing, education and insurance.
The data, collected from surveys, showed the average child in our area costs $1400 a month, which was about $40 more than the state average.
Suncorp Bank's Cost of Kids report also showed parents spent $62 a month on extracurricular activities for every child - about $5 more than the Queensland average - and $64 a month on entertainment per child, which was about $4 more than the state average.
Single mum Lisa Norris spends about $160 per week on each child for extracurricular activities alone, which includes cheerleading, dance and swimming activities for her two daughters Emily and Abbi.
"The girls are involved in both inside and outside of school cheerleading," the Banksia Beach mum said.
"My older girl does cheer as well as dance in high school
"The younger one does dance at Banksia Beach State School.
"Outside of that we do dance and cheer at Ignite Cheer Elite at North Lakes. We go to North Lakes four days a week.
"Abbi also does swimming."
Lisa said as a working mum, gym time was important family bonding time. It also exposed her daughters to strong female role models.
"The reason I do it for them is because my children are very passionate about (cheer and dance)," Ms Norris said.
"At the gym there are girls who are 17, 18, even 22 years of age who they look up to.
"They're fit and healthy young women - they're fabulous role models. I think it's important for my girls to be exposed to that."
Where it goes
 33% of parents reported blowing their budget on holidays.
 40% said they overspent on entertainment.
 35% blew the budget on their child's education expenses.
 25% of south-east families reported they over-contributed to their savings.
 On average, Queensland parents spend almost $100 a month on digital devices for their kids.
 Tweens (aged nine-11) are the most costly for the average Aussie parent, costing $1636 a month.
 The average Australian parent spends up to 27% of household income on their children.
 53% of Aussie parents believe they often or always overspend on their children's food.
Source: Sunshine Coast  Daily