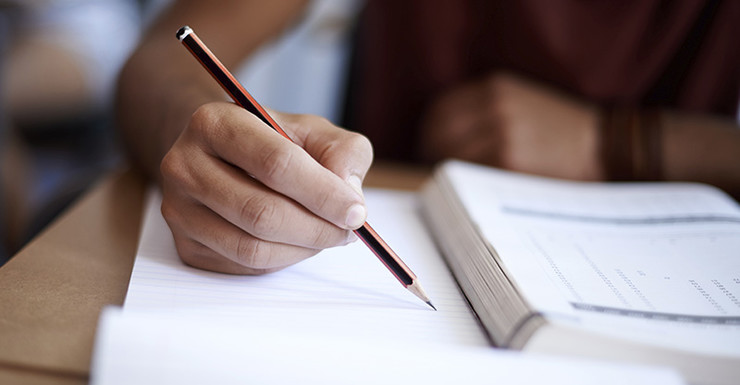 HECS 'cash grab' would hurt those already doing it tough
Government considers a suggestion to call in university debts from low-income graduates.
A radical proposal to lower the student debt repayment threshold would, based on recent statistics, make life harder for new entrants to the workforce.
In a report released by the Grattan Institute on Tuesday, the think tank proposed lowering the annual income threshold at which graduates start repaying their HELP (formerly HECS) loans from the current $54,000 to $42,000.
The report's author Andrew Norton said loan repayments would increase by an initial $500 million a year and would go a long way to clawing back student debt, which reached more than $42 billion in mid-2015.
The idea was welcomed by both Treasurer Scott Morrison and Education Minister Simon Birmingham ahead of the budget, but criticised by both Labor and the Greens for further disadvantaging graduates who are already struggling to find full-time employment.
Labor's higher education spokesman Senator Kim Carr said "the report itself acknowledges if the threshold is lowered it will be women, lower income earners, people in part-time work and recently graduated young people who would be paying more, sooner".
Senator Robert Simms, the Greens' higher education spokesman, labeled it "a cash grab" that would "cause added financial strain to new graduates as they enter the workforce".
What do the numbers say?
The current loan repayment threshold for graduates is $54,126, which according to the ATO's 2013-14 taxation statistics, is close to the median taxable income of $53,959.
The proposed lower repayment threshold of $42,000 brings this much closer to the minimum wage, which according to the report itself is just over $34,000.
According to Graduate Careers Australia, a graduate pharmacy student can expect a median starting salary of $42,000; for architecture graduates, the starting salary is around $45,000; and accounting students fair a bit better with a salary of $50,000.
A breakdown of employment type also revealed that 68.8 per cent of graduates were employed full-time within four months of graduation; 19.9 per cent of graduates were employed part-time or casual work while searching for full-time employment; and 11.3 per cent of graduates were unemployed but searching for full-time employment.
Put together, these numbers show that not only will most graduates be forced to start repaying their student loans as soon as they get into the workforce, but a third of graduates are still struggling to find full-time work relevant to their field of study.
Women would also be at a greater disadvantage than men as they are more likely than men to work part-time or casual. According to Graduate Careers Australia, just 59.6 per cent of female graduates can expect to find full-time employment, as opposed to 65.1 per cent of male graduates.
The wage gap between men and women is also crucial – the median salary for male graduates is $55,000 whereas the median salary for female graduates is $53,000 (although this has increased by $1000 since 2014).
Bad timing
It is also worth considering that while wage growth in Australia is at its lowest since the early 1990s, the cost of living has continued to rise.
Housing affordability continues to haunt younger generations, with data from the Domain Group showing the median weekly rent increased by 3.9 per cent year-on-year to $530 a week in Sydney, 2.6 per cent year-on-year to $390 in Melbourne, and 1.4 per cent year-on-year to $350 in Adelaide; only Perth and Darwin experienced drops in median weekly rent by 6.5 per cent and 7.7 per cent year-on-year, respectively.
So for graduates renting in the major cities and working full-time, along with other stresses like bills and groceries, it is clear that a lower student loan repayment threshold would hurt those who are already at a disadvantage.
Source: TND