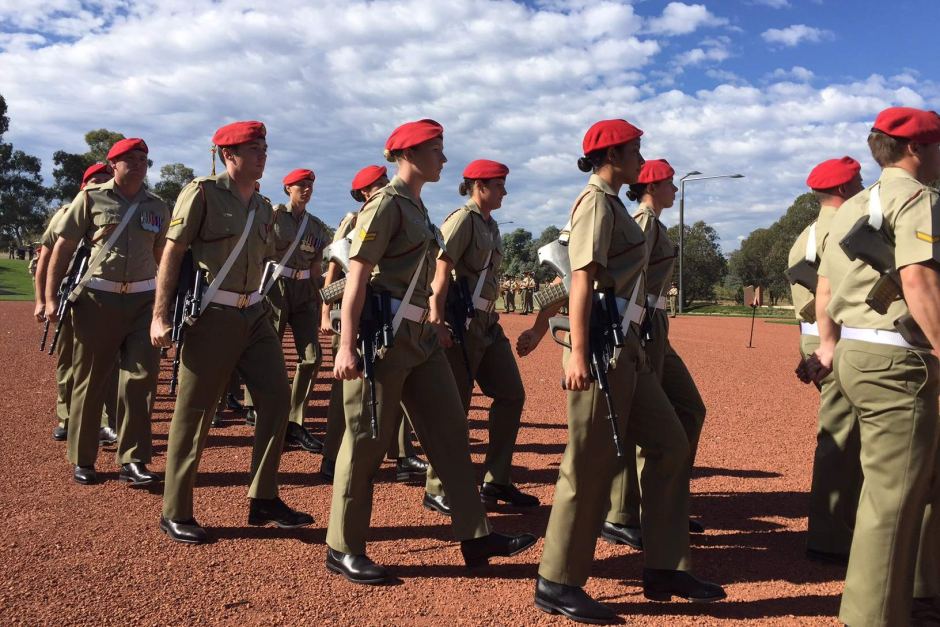 Happy Birthday Military Police centenary marks 100 years of service with ceremony in Canberra
The centenary of the creation of military police has been commemorated with a parade at the Australian War Memorial in Canberra.
Born out of a need to ensure soldiers remained on their best behaviour while on leave in Egypt during World War I, the Military Police is today one of the oldest units in the Australian Army.
Since 1916, the men and women of the corps have served on the front line with the Australian military, protecting and maintaining supply lines, protecting senior officers, and assisting with the evacuation of the wounded.
Military Police are also charged with maintaining discipline and order, and securing prisoners of war.
Officers from the Military Police have served in every military and peacekeeping operation Australia has been involved in since the unit's inception.
Photo:
Members of the Military Police have been involved in every military and peacekeeping operation over the past 100 years.
(ABC News: Gordon Taylor)
At the public ceremony today, current members of the corps marched at the Australian War Memorial, and were reviewed by Governor-General Sir Peter Cosgrove.
War Memorial director Brendan Nelson said the corps had performed an important role over the past 100 years.
"Australia's military police have played critical roles in some of our most significant operations," he said.
"In recent years they have also taken on the important role of training and mentoring local forces overseas."
Acting head of corps Lieutenant Colonel Scott Foster said the service of Military Police had been exceptional in times of both peace and war.
"Our centenary commemorations allow us to pause and recognise the achievements of our predecessors and proudly reflect on the accomplishments of our men and women," he said.
Source: ABC News