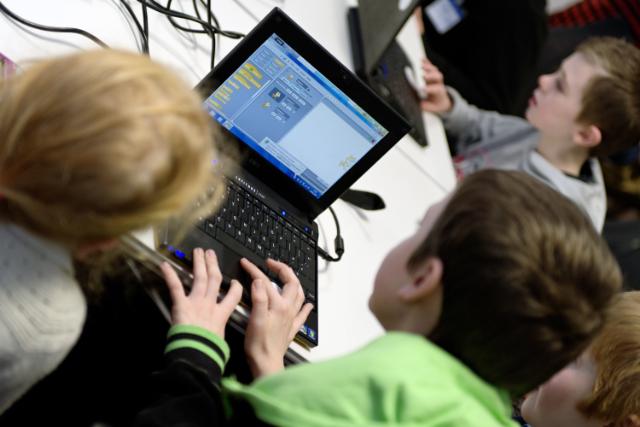 Commonwealth-State partnership to tackle child predators in Queensland
Commonwealth Minister for Justice Michael Keenan and Queensland Police Minister Bill Byrne today announced a new joint taskforce between the Australian Federal Police (AFP) and Queensland Police Service (QPS) to combat the sexual exploitation of children.
The Joint Anti Child Exploitation Team (JACET) will combine the resources of AFP's Child Protection federal agents with QPS Taskforce ARGOS embedded within the Child Safety and Sexual Crime Group.
The objective is to accelerate dissemination of information received from international agencies to partner agencies regarding sexual predators who prey on children in the online environment.
Minister for Justice Michael Keenan said the model has already proven highly effective in other States and Territories, and today's expansion of the JACET into Queensland will further boost these efforts.
"Sexual predators lurking in this state are on notice that this activity will not be tolerated, and will not go unpunished by the authorities or the justice system," Mr Keenan said.
"Every horrific child sexual exploitation image is a crime scene and such abuse only serves to strengthen the resolve of our law enforcement agencies to work together at a national and international level to bring offenders to justice.
"Perpetrators of online sexual exploitation of children will be vigorously pursued, whether the crime occurs in Australia, or is committed or facilitated by Australians in foreign countries," Mr Keenan said.
Minister for Police Bill Byrne said the JACET model would only strengthen what Queensland's law enforcement agencies' were already doing to combat this abhorrent crime type, and identify those who prey on the youngest and most vulnerable
"The exploitation of children—the most vulnerable members of our community—will not be tolerated and will not go unpunished by our authorities," Mr Byrne said.
"By combining our intelligence and strengthening communication between our agencies, we have the ability to ensure a faster response to combat these horrific cases of child abuse."
QPS is also subscribed to the AFP's national cyber safety education program —ThinkUKnow—aimed to empower every Australian to be safe, respectful, and resilient online. More information about ThinkUKnow can be found at www.thinkuknow.org.au (external site).