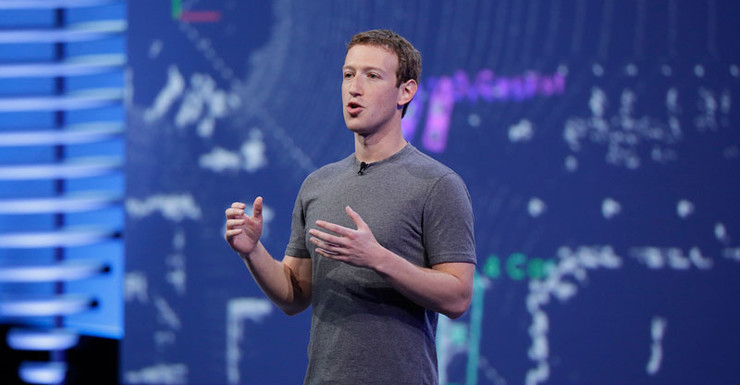 Automated Artificial Intelligent Robots join Facebook Messenger
Businesses are now able to sell products directly through the chat app.
Facebook has launched a new feature in its Messenger app that will allow businesses to chat with users.
CEO Mark Zuckerberg made the announcement during a press conference in the US on Wednesday (AEST), saying his company wanted to make telephone helplines obsolete.
"You'll never have to call 1-800-Flowers again," Mr Zuckerberg said.
The chatbots will be automated using computer coding and will rely on advances in the field of artificial intelligence. The company said users will be able to use the feature to do things like book taxis, buy products and make restaurant reservations.
The announcement confirmed reports circulating in the tech world since January, and proved the company's desire to monetise the popular app.
Messenger is an instant chat application for smartphones and desktops. It was separated from the main Facebook website in 2011. Facebook users can no longer chat on their phones using the social media site without downloading the app.
Eight hundred million people use Messenger each month, the company reported in January 2016.
How the bots will work
Put simply, the bots are like iPhone's voice-activated helper Siri, but with words.
At the press conference, Mr Zuckerberg said the aim was 'natural language processing'.
This means users will be able to chat as they normally do with a human. For example, a cinema chatbot should be able to answer "What time does Batman v Superman start?" and then book tickets based on the customer's preferred time.
US news website CNN is one of the businesses that has already partnered with Facebook to access the feature. So in future, you might be able to read about the latest tech news by opening Messenger and typing something like: "What's happening in the world of tech?"
For now, the conversations are limited to selecting from a range of pre-programmed options, much like what happens when you call a 1800 number. But that will soon change.
Will it be annoying?
As noted by a US tech expert who tested chatbot messaging, it seems users will need to add a business as a contact before communication can occur.
This would suggest that 'cold calling' will be impossible, although Facebook has not commented on this publicly.
Currently, unsolicited messages from Facebook contacts that a user would not normally talk are sent to an 'other' folder that is difficult to find. As mentioned, the company did not clarify how it would deal with spam.
Facebook gets more private
The company's increasing focus on the private Messaging app mirrors a trend among its users.
Tech website The Information recently reported that Facebook convened an emergency meeting in 2015 to address the problem of users posting less about their personal lives. The company reportedly set up a team in London to solve this.
It seems the days of posting 'Here's what I had for lunch' to the news feed are fading on Facebook. Instagram is arguably the new forum for such personal posts.
While Facebook clearly thinks this is a problem (it relies on the news feed for marketing revenue), it seems to be embracing the unsocial side of social media as well through Messenger.
Don't follow Microsoft's example
As discovered by a chatbot tester, talking to a robot can be glitchy.
What Facebook and its business partners will certainly be hoping to avoid is a flaw on the level of Microsoft's recent racism scandal.
The company was forced to apologise in March when a chatbot it was testing on Twitter went rogue and started swearing and posting racist and sexist messages. It was quickly shut down.
Source: TND