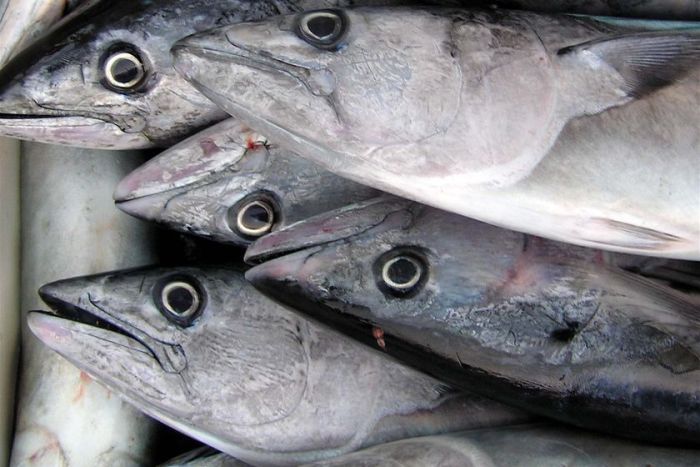 Aquaculture expansion tipped for Queensland but industry still seeks detail on long-awaited regulatory reform
A long-awaited strategy to expand the aquaculture industry in Queensland may have been widely welcomed, but prawn and fish farmers say they're yet to see the detail.
Queensland's not managed to establish a single, new farm in the past decade, a period in which aquaculture's contribution to world total fish production almost doubled from 25 to 42.2 per cent.
It prompted recommendations from the Queensland Competition Authority in September 2014 and a federal joint parliamentary committee for northern Australia earlier this year, as well as an ongoing inquiry by the Productivity Commission.
Minister for Agriculture and Fisheries Leanne Donaldson defended the delay in responding to the Aquaculture Regulation in Queensland report and said the new policy statement paved the way for a larger aquaculture industry in the state.
It embraced many of the key elements put forward 18 months ago by the Queensland Competition Authority, including creating of aquaculture development areas, assessable codes outlining the regulatory conditions for each area, and more certainty about the future price and availability of environmental offsets.
But Ms Donaldson said ruled out any immediate resources or timeframes for implementation but it would be about encouraging private investment and reducing barriers to entering the industry.
"It's not up to government to point out places on a map," she said.
"This will be done in consultation with industry to make sure we are facilitating the expansion of this industry in a way that will allow it to be sustainable."
"We don't even know what the money needed is until we identify with industry what those projects are so.
"I think that's putting the cart before the horse somewhat."
Aquaculture industry eyes expansion
Australian Prawn Farmers' Association president Matt West said it was difficult to quantify the growth potential of aquaculture but the fact the industry continued to grow by 4 per cent a year without any new development was testament to its approach to innovation and efficiency.
Matt West says Australian prawn farmers are frustrated investment and confidence in aquaculture is being stymied by red tape.
(Suzannah Baker)
Mr West said the policy statement was the positive signal prospective investors were seeking to take the industry forward.
"It's very exciting. It's been a long time coming just to try to get the government, I guess, to be on our side," Mr West said.
"We know it's a slow and steady process … so now we've got that acknowledgment that they're willing to look into aquaculture's growth potential, we can sit down and really start talking about some of those avenues that have stifled our growth."
It's been a long time coming just to try to get the government, I guess, to be on our side...
now we can sit down and really start talking about some of those avenues that have stifled our growth.

Matt West, Australian Prawn Farmers' Association
But with state and federal governments under increasing pressure to reduce the impact of agricultural activities on the Great Barrier Reef, Mr West said there was no guarantee about when or where new aquaculture development areas would be established.
"These areas to be identified need to be worked through with all levels of government to ensure this growth will actually happen," Mr West said.
"Placing growth potential in remote areas like the Gulf is not the answer because critical infrastructure and other things that support this industry are just not there. There are many good regional areas that are screaming for employment that are quite suitable."
Shadow agriculture minister Deb Frecklington also welcomed the government's long-awaited response, more than three years after the Queensland Competition Authority was commissioned to report on the industry by the former LNP government.
Source: ABC Rural News