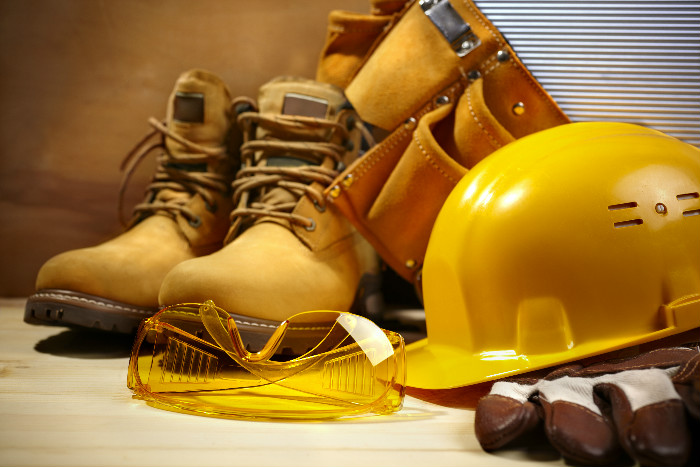 Where Will the QLD Construction Jobs Be Through 2019?
It doesn't take an industry guru to know that there is a lot going on in the construction sector in South-East Queensland.
A casual stroll through Cavill Avenue in Surfers Paradise, or a Sunday drive across the iconic Story Bridge, is all that is needed to see that the skyline of the Sunshine State's two biggest cities are scattered with cranes and new buildings.
Construction is still a key to Queensland's economy, and this trend is set to continue well into the future. This also correlates with job creation.
In fact, the industry has been listed as one of South-East Queensland's top five growth sectors, with an estimated 18,008 jobs needed to be filled heading into 2019.
So where will these jobs be? In what regions? And more specifically, what particular roles need to be filled and what projects will they be connected to?
Furthermore, how do you find the right talent to fill these 18,008 positions?
In its latest report, management consulting firm MacroPlan Dimasi listed the top five largest growth sectors leading up to 2019 to be:
Health care and social assistance – 44,989 jobs
Professionals, scientific and technical services – 31,289 jobs
Education and training – 19,613 jobs
Accommodation and food services – 19,481 jobs
Construction – 18,008 jobs
The report also highlighted that globalisation, international trade, technology, wealth and demographics are driving growth and change in these sectors. More importantly, for the construction and property industry, the changes in focus will see new, diverse formats for workspace and residential set-ups.
MacroPlan Dimasi also emphasised that we will see an increasing trend of individuals working part-time as opposed to full-time. In the past five years alone, there has been an upsurge of 103,994 part time jobs.
So where will the main hot spots for construction be?
Moreton Bay, Brisbane and the Gold Coast will be the key regions to watch, with capital providing 42 per cent of the project jobs.
Over this period, Moreton Bay is predicted to have 3,379 jobs available, the Gold Coast will have 6,227 jobs, while Brisbane will be leading the way with 10,222 jobs.
This growth will be largely driven by projects at Sunshine Coast University, the University Hospital and the Moreton Bay Rail Link.
Meanwhile in Brisbane, the Queen Wharf precinct, 300 George Street project, Brisbane Metro and the Brisbane Charter Terminal at the airport will generate the construction jobs.
It comes as no surprise that the Gold Coast-hosted Commonwealth Games in 2018 will lead the way in producing jobs in construction.
Construction company Grocon is currently in the process of building the Parklands Project. This will not only feature the Athletes' Village, but also a complete urban renewal project comprising of open park space and both residential and retail precincts. This is then closely followed by the Gold Coast CBD developments, the Health and Knowledge Precinct project and the completion of the light rail.
Badge Brisbane manager Toby Rice, who has been working within the industry for around 20 years, says Gold Coast is becoming a key growth area due to the number of projects. Aside from the Commonwealth Games construction, there is also Jewel (the considerable residential high rise project) and the upgrade of Jupiter's Casino.
So what roles will be in the hottest demand?
I believe site managers, project managers, contract administrators, design managers and estimators will be hotly in demand, and first cab off the rank.
Lastly, what needs to be done now to get the talent ready for these key projects?
Sourcing and attracting talent within the Queensland construction industry, these are the key steps companies need to adopt to attract and retain quality staff:
Open communication
You need to know which in-house employees are looking for new opportunities. One of my clients, Cockram Construction, ensures staff are aware of internal happenings as one of the key elements they have within their business. They believe it goes a long way in keeping employees happy. In essence, employers need to explain all internal opportunities to staff – don't assume they know of them.
Invest in strong on-boarding processes
This is not just reserved for HR managers or direct managers; it's the job of the whole team. When a potential new employee wants to join a business, it's a good idea to have more than just the direct managers involved. We spend a lot of our time at work, so it is crucial that every individual fits together to make a tremendous team. A great team is going to be more productive and thus provide superior benefits for the company in the long run.
Realise staff perks aren't just about money
Look at days for volunteering, provide networking opportunities, learning and development and avenues you can assist them in giving back to the community.
Family first
Remember, it's not just the staff member you are employing, but their family.
Share future plans
If you are looking at opening new offices or have new projects underway, tell your team. Staff want to know they can move around within a company or be a part of projects they are proud of.
Source: Sourceable.net