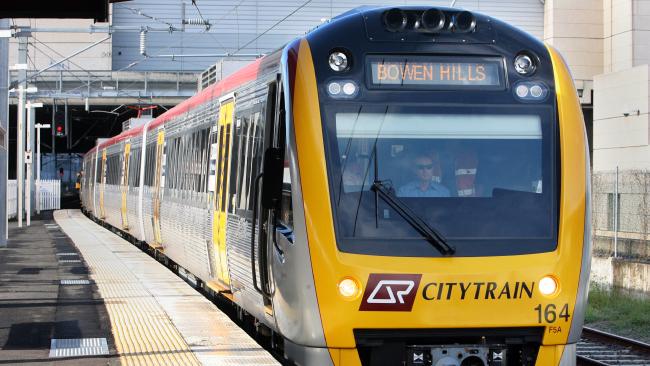 Train testing starts on Moreton Bay Rail Link yay !!!
The Moreton Bay Rail Link has been put through yet another test with the first electric train rolled out onto the track this morning.
Transport minister Stirling Hinchliffe said Queensland Rail's commissioning program had progressed well. Mr Hinchliffe said up to four test commuter trains would run the line to check the overhead power electrical systems and signalling system.
"Significant testing is required to ensure the new rail infrastructure is operating as expected," Mr Hinchliffe said.
"From today, local residents will be able to see commuter test trains running between Petrie and Kippa-Ring as Queensland Rail carries out extensive tests of the line, trains, signalling and other equipment.
"Once the initial testing program has been completed, Queensland Rail drivers and guards will begin an extensive training program to familiarise themselves with the new track and infrastructure, ahead of the opening midyear."
Mr Hinchliffe said Queensland Rail would work closely with the local community during the testing and commissioning stage.
"We understand living near a rail corridor may be a new experience for many people and Queensland Rail will be working with the community to let them know what to expect when operations commence," Mr Hinchliffe said.
Queensland Rail is also conducting grinding works on the rail line from March 17—22.
The train line, which is a $988 million project jointly funded by the federal, state and Moreton Bay Regional Council, is expected to be operational by the middle of the year.
Queensland Rail will hold information sessions in the Moreton Bay region during April for residents with any questions.
8am-noon April 9: Undurba State School Hall, Ogg Rd, Murrumba Downs
8am-noon April 16: St Benedict's College Hall, next to Mango Hill East station
8am-noon: April 23: Hercules Rd State School hall, Hercules Rd, Kippa-Ring
Source:Quest News