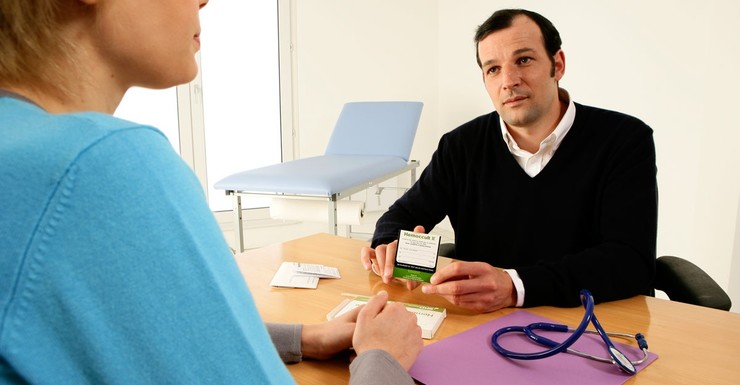 This is why we need to talk about bowel cancer
Aust faces a bowel cancer epidemic, doctors warn early detection is key.
A new report suggests bowel cancer – Australia's second-most common and fatal cancer – is about to become an even bigger problem.
The report, by KPMG demographics and commissioned by Bowel Cancer Australia, predicts 8.6 million Australians will be at risk of the disease by 2026.
"Bowel cancer risk rises sharply from the age of 50, and we know there'll be a higher proportion of Australians aged 50-79 by 2026," explained Bowel Cancer Australia CEO Julien Wiggins.
Fortunately, there's good news too: from 2020, all Australians aged 50-74 will be eligible for government-funded bowel cancer screening tests – which help detect growths before they become cancerous – every two years.
Almost 15,000 Australians are diagnosed with bowel cancer each year, and more than 4000 die from the disease.
Bowel cancer refers to malignant tumours in either the colon or the rectum.
Symptoms include changes in bowel movement habits, blood in stool, abdominal pain, fatigue and unexplained weight loss. Mr Wiggins encourages people to see their GP when these symptoms present.
Donna's story
In 2014, Victorian Liberal MP Donna Bauer was gearing up to retain her seat of Carrum in the November election.
But in February that year, the then 43-year-old had a colonoscopy and was diagnosed with advanced bowel cancer.
"I lost track of priorities," admitted Ms Bauer, who had intermittent abdominal pains in the nine months leading up to the diagnosis.
"I'd certainly been putting off going to my GP. If I'd been onto it earlier, it'd have made a significant difference."
An operation and six months of rigorous treatment followed.
While Ms Bauer still contested the election, she ultimately lost on preferences.
Now fully recovered, Ms Bauer advocates for people to be proactive about their risk of bowel cancer.
"I think many of us go to Dr Google and self-diagnose," she said. "I thought it was food intolerance or, being a younger woman, maybe something gynaecological."
Under-diagnosed, under-funded
Mr Wiggins says several things need to happen to ensure Australia is prepared for higher rates of bowel cancer.
One of these is educating doctors.
Bowel cancer cases are sometimes misdiagnosed as haemorrhoids or dismissed because the patient is under 50.
"It's hard … when someone presents with symptoms explained by many conditions," Mr Wiggins said.
"But we say to doctors, 'don't rule it out'."
In addition to making screening tests more readily available, Mr Wiggins and Ms Bauer agreed increasing participation rates is paramount.
"The National Bowel Cancer Screening Program has a participation rate currently of 36 per cent," Mr Wiggins said.
Ms Bauer agreed: "So many people I speak to now that receive their little test kit in the mail either throw them out or put them away and never use them.
"It's such an easy, crucial test, and a really great indicator if there's any problem."
Most crucial is increasing awareness and funding levels around bowel cancer, both of which are comparatively low compared to less prevalent and less deadly cancers such as breast and prostate.
We need to talk about bowel cancer
Ms Bauer said the social taboo around bowel cancer explains why awareness levels don't reflect the scale of the problem.
"You only have to mention the word colonoscopy or stool and people cringe."
There is a growing eagerness among medical professionals to change this because, unlike some cancers, bowel cancer is largely preventable.
Most bowel cancers develop from tiny growths called "polyps". Not all of these polyps will become malignant tumours, but their detection and surgical removal prevents bowel cancer from ever developing.
Likewise, if cancer is detected at an early stage, 90 per cent of cases can be treated successfully.
"There is good news," Mr Wiggins said.
"We can reduce our risk, but certainly we need to have greater awareness so people understand that and participate in screening."
Source: TND