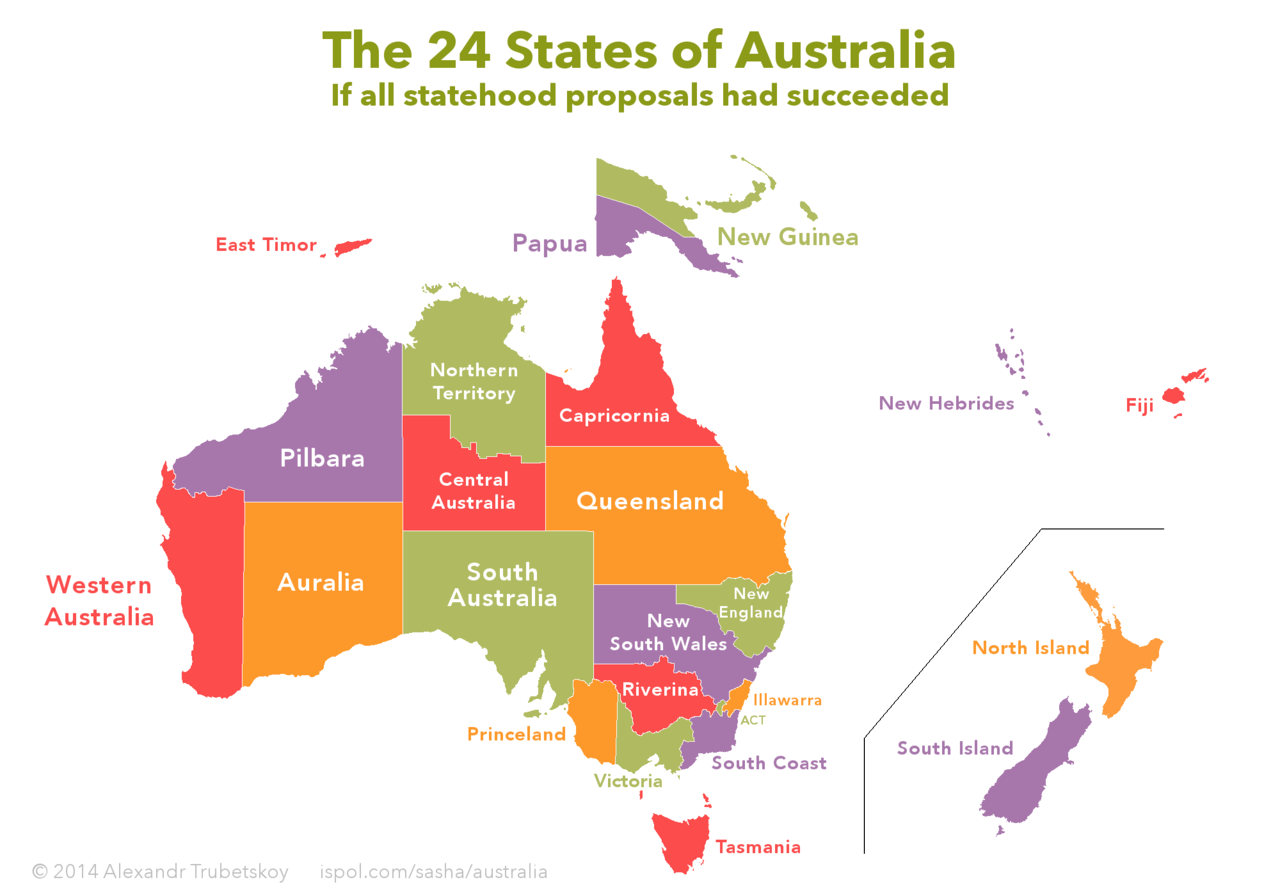 Referendum Queensland Mark 2 ?: MPs will force referendum to split Queensland in two
North Queensland MPs say they will force a referendum on self-rule for the ­region as new momentum builds to break away from the rest of the state.
Frustrated by what they see as a lack of interest and infrastructure investment from a state Parliament dominated by MPs from the southeast corner, politicians in the tropics are mobilising for greater autonomy.
A group — which includes Katter's Australian Party state members Shane Knuth and Robbie Katter, and renegade ex-Labor MP Rob Pyne — is looking at a number of ­options, including secession.
Northern Australia Minister and Rockhampton-based Senator Matt Canavan said: "I personally support new states being created as a way of driving the development of our country and especially of Queensland.
"Queensland is a big state to be ruled from just one corner in Brisbane. Of course, that is not government policy at this stage but I encourage the community to tell us their views about it. We can't create new states without popular support."
But Premier Annastacia Palaszczuk told The Sunday Mail that "Queensland should be bigger, not smaller".
"There's parts of northern NSW that have more affinity with us. We should be inviting them to join us, not dividing our great state."
KAP founder and federal MP Bob Katter says the nearly one million people from Rockhampton north should get a chance to decide their future.
"Absolutely. Within the next 18 months, I think we can most certainly get a referendum up," he said.
"We would follow very closely the Scottish model."
Mr Katter says the Tropic of Capricorn creates a natural boundary for a new state.
North Queensland's population of 942,000 is bigger than the Northern Territory (245,000), Australian Capital Territory (391,000) and Tasmania (516,000).
Under the Australian Constitution, Queensland could be split into two with the consent of the state Parliament.
Mr Knuth, whose Dalrymple electorate stretches from Atherton in the north to Moranbah in the south, said he would consider bringing a private member's Bill.
But he believed a referendum should be held among voters in the area that would form a new state on whether to secede.
"I believe the time is right. The groundswell of opinion is very high at the moment.
"People feel that year in, year out we are overlooked and decisions that are crucial to this region are made by politicians in southern cities."
Freshly returned Townsville Mayor Jenny Hill agreed: "A lot of people in the north feel neglected and isolated from decision-makers. If people could see there's a benefit, it would be very hard to stop.
"Honestly, I think it's got to happen because it's the only way north Queensland is going to get a fair share. We have become too capital city-centric."
Ms Hill says the issue will also be addressed by a new ­regional alliance of northern city mayors — to include Cairns, Mount Isa, Mackay and Rockhampton, as well as Townsville.
But new Mackay Mayor Greg Williamson dismissed it as "a lot of nonsense".
"We've got too many governments already. To create another state is antiquated thinking."
Townsville-based economist Colin Dwyer says there is a strong case to go it alone. "North Queensland has an economy that dwarfs those of Tasmania, ACT and Northern Territory and is close to South Australia's."
Cairns MP Mr Pyne said state governments should be replaced by a system of national and regional governments — or smaller states such as north Queensland.
"Having people up here vote for people up here to govern up here would be an advantage," he said.
Source: Courier-Mail