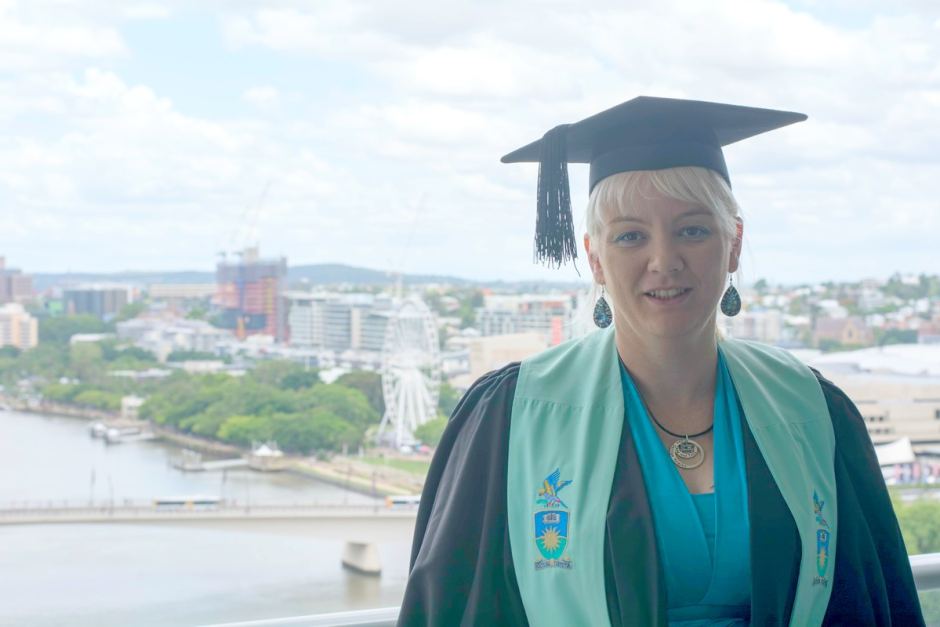 Record number of bursaries available for Queensland's female high school and university students
Female students in high school and tertiary study will benefit from a record number of bursaries offered by the National Council of Women of Queensland in 2016.
The number of bursaries provided by the NCWQ has grown from two in 2009, the year the program started, to 26 this year.
Each has its own criteria; some are for women studying a particular field, others target people from certain geographic areas, while some support students dealing with specific challenges like mental illness, disability, or a family member with cancer.
Cassandra Noonan is last year's winner of the South Burnett Mayor's Bursary, for female students who live in southern Queensland's South Burnett Regional Council area.
The Kingaroy mother of three has just finished studying nursing, and the newly registered nurse starts a graduate placement at Kingaroy Hospital this week.
The bursary helped Cassandra with the costs involved in travelling for clinical placements during her final year of study.
"Last year I had to go out of the area, because they only allow you one placement in a rural setting," Ms Noonan said.
"So I spent six weeks in Toowoomba and six weeks in Gympie, away from my family, and the money from the bursary helped with the costs involved in that."
Cassandra says winning the bursary also helped build her self-esteem and confidence, traits she called on when she had to negotiate for a graduate placement in Kingaroy after originally being offered a place in Texas, near the New South Wales border.
Cassandra encourages other women eligible for a bursary to apply.
"Go and attempt it, you never know where it could take you," Ms Noonan said.
Applications for the 2016 NCWQ bursaries close on Monday, April 4.
Source: ABC News