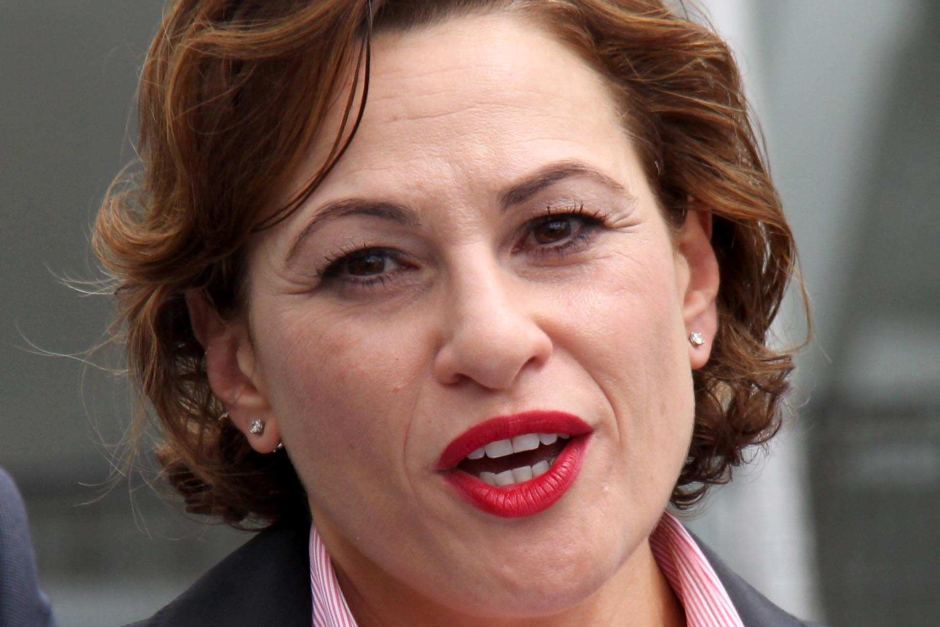 Queensland's infrastructure spending too important for grandstanding, Deputy Premier Jackie Trad says
Queensland's Deputy Premier Jackie Trad says $35 billion worth of planned infrastructure spending – including $500 million in new funding – is too important to be used for political grandstanding by the crossbench.
Despite promising not to abuse their power in the hung Parliament, the Katter Party, as well as Labor MP turned independent Rob Pyne have threatened to block the budget for the state infrastructure plan.
They want more projects in the north, but Ms Trad said they had months to contribute to the draft plan.
"I am saddened by the fact that they did have an opportunity to put in submissions during the draft consultation phase and refused to do so," she said.
How $300m in new funding will be spent:
Ipswich Motorway upgrade, stage one, Darra to Rocklea
Pacific Motorway-Gateway Motorway merge upgrade (southbound lanes)
North coast line capacity improvement project
Dawson Highway (Gladstone to Biloela) timber bridge replacement package
Rockhampton road train access, stage one
Kawana and Nicklin Way–Sunshine Coast University Hospital intersection upgrades package
Riverway Drive duplication, Townsville
Ms Trad said the Government would not change the plan, even if its rejection was a trigger for an election.
"The Premier has made absolutely clear that she will not have anyone play politics with job creation in this state. And no-one should stand in her way," she said.
"It is the prerogative of the Premier to call the election but let me make clear, in the half a billion dollars' worth of new funding that we have allocated through the state infrastructure plan, 70 per cent goes to regional Queensland.
"Infrastructure projects are not political pawns. They shouldn't be used for political grandstanding."
Robbie Katter said he wanted constructive talks with the Premier about investment in the north.
"It's wonderful to have roads and a nice transport system in Brisbane but we still need to have transmission lines and energy capacity, energy generation and roads and water supply and things like that that promote industry," Mr Katter said.
"Certainly we've got an idea of projects that we think are critical, that they be attended to before we build any aquariums in Brisbane or another entertainment centre in Brisbane."
Plan should be revisited, Opposition says
Opposition infrastructure spokesman Tim Nicholls said the Government should revisit the plan, but said blocking the budget would be a drastic step.
"I think we need to see what happens first before we go down any path that was quite that drastic," Mr Nicholls said.
"The Government should negotiate with the Katters, they should negotiate with the Opposition.
"They need to go back to the drawing board and reconsider what they are going to do for rural and regional Queensland.
"Our general position is that governments that are properly elected are entitled to govern through their term."
Source: ABC News