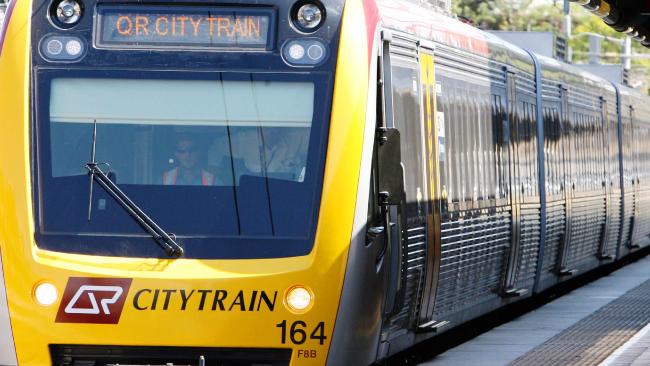 Queensland Rail to conduct noisy grinding works on the Moreton Bay Rail Link in preparation for test trains
Residents living along the new Moreton Bay Rail Link may need to invest in some ear muffs with Queensland Rail warning that noisy grinder work will start on March 17.
A Queensland Rail spokesman said the works were a "vital" part of the testing phase.
The grinder will be on the tracks between 10pm and 5am from Thursday, March 17 to Tuesday, March 22.
"The purpose of grinding newly laid trick is to shape the rail and even out any welding irregularities there may be," the spokesman said.
"This improves the contact between the train wheels and the rail and ensures a smoother and quieter ride for customers on our trains."
The grinding works will take place on small, targeted sections of the line including:
■ The new turnouts at Kippa-Ring station and stabling yards
■ Dohles Rod Rd overpass at Kallangur
■ Francis Rd overpay at Lawnton
■ Petrie Station
■ Lawnton Station
The spokesman said works could only be done after hours.
"The grinder can only operate safely when there are no workers or trains operating on the line," he said.
"Due to complex testing and commissioning program that will involve test trains, track walks and signal testing during daylight hours, the rail grinding was required to be scheduled at night on this occasion and Queensland Rail sincerely apologises for any inconvenience this may cause."
The spokesman said the date and time of the first test train would depend on the outcome "of works currently being undertaken to prepare them".
For more information about testing and commissioning phase, contact Queensland Rail at mbrl@qr.com.au or phone 1800 096 821 and select option two between 8am-5pm Monday to Friday.
Source: Quest News