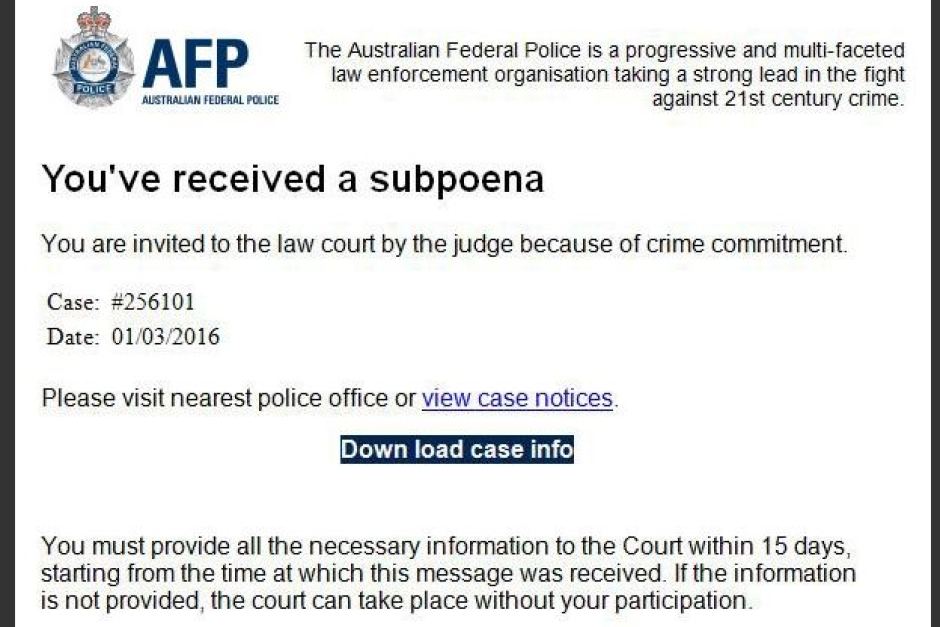 Queensland police warn people not to open 'Australian Federal Police' scam email
Queensland Police Service is warning people not to open an email purporting to be from the Australian Federal Police (AFP).
The email, targeting internet users across Queensland today, claims they have received a subpoena from the AFP.
"You are invited to the law court by the judge because of crime commitment," the email says.
If people open the email, there is a link that asks them to download the case file.
When users click on a link they are directed to a Russian webpage where they are prompted to download an executable application which infects their computer.
Police have received a substantial number of calls advising of the email scam.
Anyone who receives the email is urged to delete it from their inbox.
Source: ABC News