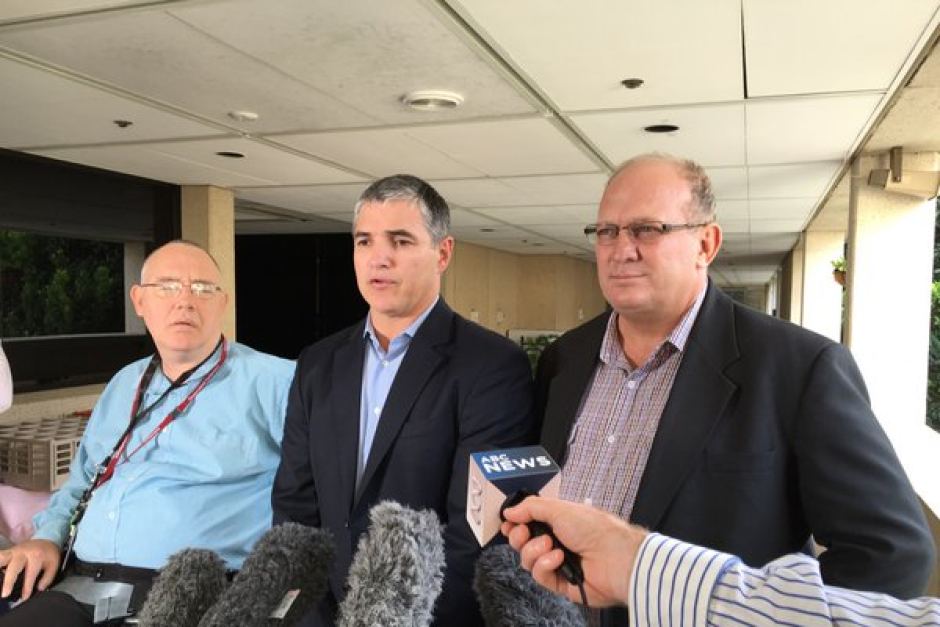 Queensland crossbenchers threaten to support Opposition if Premier moves to call early election
Queensland's crossbench MPs will vote to effectively make Opposition Leader Lawrence Springborg premier if Annastacia Palaszczuk calls an early election.
Katter's Australian Party MPs Rob Katter and Shane Knuth, along with newly independent MP Rob Pyne, have officially formed a north Queensland voting bloc, significantly increasing their power in the house.
Under a written agreement sent to Governor Paul de Jersey, the trio would offer Liberal National Party (LNP) leader Mr Springborg their support if Ms Palaszczuk makes any move towards a poll.
"There needs to be a reasonable amount of time to let this Parliament play out," Mr Katter said.
"There needs to be a circuit-breaker in the Parliament."
Last week, Ms Palaszczuk threatened to call an election if her legislative agenda was blocked.
It followed Mr Pyne's resignation which left Labor and the LNP tied at 42 seats a piece in the 89-seat Parliament.
Mr Pyne initially said he would continue to support Ms Palaszczuk.
When pressed on his change of heart, Mr Pyne said he believed the Premier would continue to govern after hearing their "strong message".
Speaking prior to the trio's announcement, Ms Palaszczuk denied any north Queensland alliance represented a threat to the Government.
"As I said very clearly, that we have a clear jobs agenda, and they must support my government's jobs agenda," she said.
Source: AAP/ABC