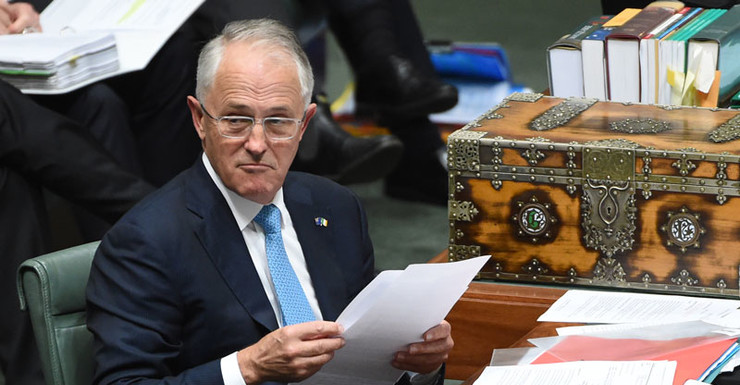 Prime Minister Malcolm Turnbull unveils changes to medical system
Health reforms the prime minister says are among the biggest since the introduction of Medicare will be put to leaders of the states and territories at Friday's COAG meeting.
The 'Healthier Medicare' package is touted by Malcolm Turnbull as one of the biggest health system reforms in 30 years.
It's part of the government's response to combating the spiralling cost of dealing with Australia's increasing chronic health issue.
'Patients with multiple chronic conditions will get a health care package tailored to their needs and that care will then be co-ordinated to help them easily navigate the complex system,' he said in a statement.
Up to one in five Australians now live with two or more chronic health conditions.
Most prominent are diabetes, heart disease, cancer, mental health, eye disease, respiratory conditions and arthritis. Patients with these conditions require a range of services from GPs, specialists, nurses, pharmacists, physiotherapists, psychologists and dieticians.
The figure is even higher for indigenous Australians, with a third reporting three or more long-term conditions.
There will be an initial trial for around 65,000 patients at 200 medical practices.
This will feature:
tailored care packages developed in partnership with patients and their families.
new 'health care homes', delivered by nominated GP practices, to coordinate all care.
improved use of digital health measures to lift efficiency.
Mr Turnbull said he would invite states and territories to join the Commonwealth on these reforms at Friday's meeting of the Council of Australian Governments (COAG).
'If we don't act, Commonwealth health spending as a proportion of GDP will increase by over 50 per cent within 50 years because of higher rates of chronic disease,' he said.
The package is part of the government's response to recommendations of the Primary Health Care Advisory Group, chaired by former Australian Medical Association president Steve Hambleton.
In the report, Dr Hambleton said the health system worked well for most Australians. But around seven million suffered from a chronic medical condition and a growing number had multiple chronic conditions.
'Primary health care services in Australia for this patient cohort can be fragmented and often poorly linked with secondary care services, making it difficult for patients to be confidently engaged in their care,' he said.
Dr Hambleton said most patients with multiple chronic conditions received treatment from numerous health providers, most working in different locations and often in different parts of the health system.
That raised concerns about quality of care, he said.
Source: AAP