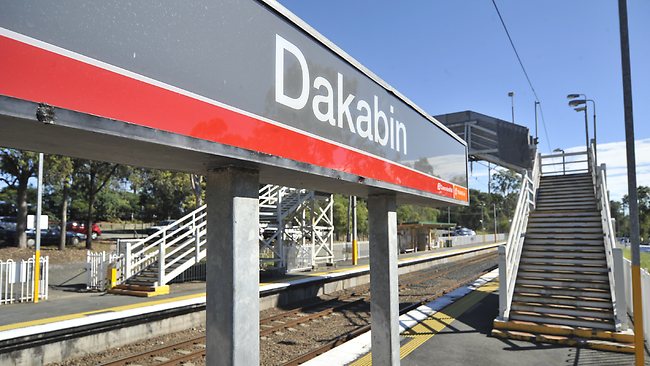 Palaszczuk Government green lights study for Dakabin station upgrade
The Palaszczuk Government today announced it has asked the Department of Transport and Main Roads and Queensland Rail to prepare a rail options plan to determine the future of the busy Dakabin station.
The Minister for Transport Stirling Hinchliffe said the detailed options analysis would be undertaken over a six month period and as part of its scope would identify solutions to address the station's infrastructure and parking issues.
"I've asked the department to prepare an analysis for Dakabin station as a result of strong lobbying from the State Member for Kallangur, Shane King," Mr Hinchliffe said.
"This analysis could include station upgrades, transit orientated development opportunities and/or a new relocated station.
"Shane is a staunch champion for his local community and, after listening to his representations on behalf of residents who use the station, I agree that it's important to plan for the future and get a solution that will work in the long term.
"This is an opportunity to conduct a detailed analysis on the options for Dakabin station and will be undertaken over the next six months by the Department of Transport and Main Roads, in conjunction with Queensland Rail."
State Member for Kallangur Shane King welcomed the study to review the station.
"Six weeks ago I took the Transport Minister to visit the station to show him how the infrastructure is no longer serving the growing needs of our community," Mr King said.
"The car parking facilities are unsatisfactory and the lack of amenity will only push more commuters to travel to other stations.
"The Dakabin community have long been asking for this station to have a detailed assessment done and I'm pleased that this message has been heard loud and clear by the Premier and the Transport Minister with the options analysis to also consider parking and other known issues which have been raised.
"I am hopeful that this study will deliver a blueprint to fix the station and address the concerns raised by train users and disability groups."
Mr Hinchliffe said the options analysis for Dakabin station will contribute to a network-wide investigation currently being undertaken by the Department of Transport and Main Roads to identify station upgrades across the South East Queensland rail network, complementing Queensland Rail's dedicated station accessibility upgrade program.
"Allowing this analysis to be done over the next six months will mean that following the opening of the Moreton Bay Rail Link, a realistic assessment of Dakabin station can be made to ensure that any possible improvements are being considered against the changes to travel behaviour we may see when this line opens," he said.
The outcomes of the Dakabin station options analysis will be presented to the State Government in the second half of 2016.