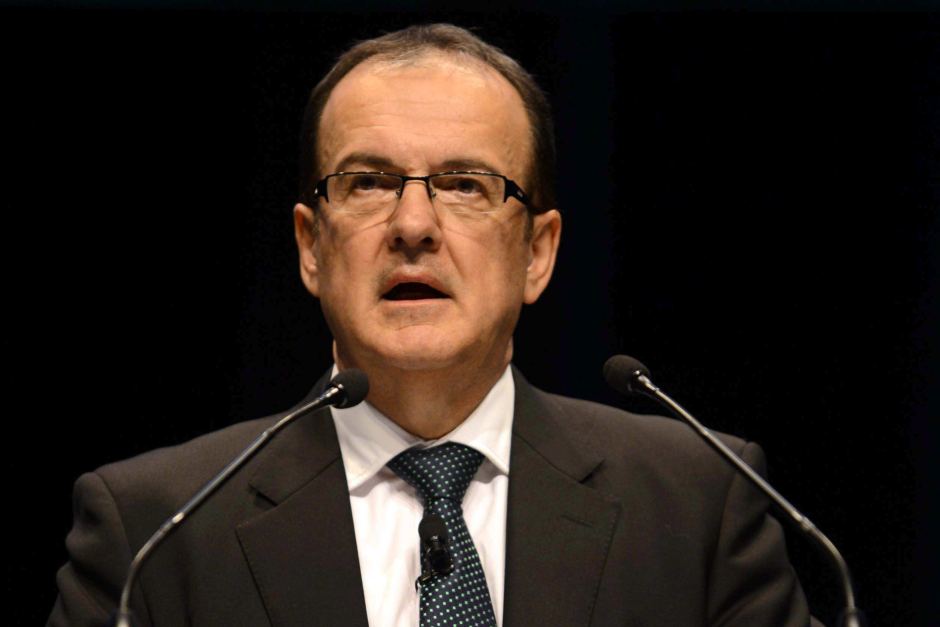 NBN: Government urged to embrace fibre to home, Ziggy Switkowski denies project behind schedule
It has been a rough month for the company building the National Broadband Network (NBN).
Key points:
Experts call on Government to embrace fibre to home
Call comes after leaked document shows NBN rollout behind schedule
But NBN Co chairman says project is on track and will hit major milestones
Politicians continue to use the nation-building project as a political football, and now a series of leaks have put the rationale for the program under question.
According to one leaked internal document, the NBN rollout has fallen well behind schedule, with construction completions to February reaching 29,000, against a target of 94,000.
"After a delay of two years, they are now ready to start rolling out along the lines that they have been planning for all those years," telecommunications analyst Paul Budde said.
"We still haven't seen the actual rollout along those lines happening, but it looks like finally they are getting there."
NBN Co refused to be drawn on what it called the "alleged" internal documents, but said the project has met or beaten every key target for six quarters in a row.
It pointed to figures showing the service is available to 1.9 million homes, and 850,000 customers are already connected.
NBN Co chairman Ziggy Switkowski told ABC's The Business the project had not fallen behind schedule.
"We have a series of milestones that will see all of this completed in 2020. And we have a very, very strong management team led by the CEO Bill Morrow, who continues to meet all of the milestones that the board has set him," he said.
Now the Government is facing another challenge to its NBN plans: former federal independent Tony Windsor.
The challenger for the seat of New England said the NBN was one of the reasons he is re-entering politics.
"It has to be fibre to the home, and I'll fight to see that restored," he said.
But while politicians continue to squabble over the NBN, outside observers are calling for a truce.
"It's time to take the politics out of this game," said Laurie Patton, CEO of Internet Australia, the peak organisation representing all internet users.
"We need the Government and the Opposition to sit down and say 'what is in the best interests of the country? What do we need if we are going to be a truly competitive innovation nation?'"
Concern copper fibre will be 'unusable' in decade
Prime Minister Malcolm Turnbull's sales pitch for fibre to the node NBN was that it was cheaper and quicker to deploy than Labor's fibre to the home plan.
But there are signs those arguments are coming unstuck.
If we are going to be an innovation nation, how are we going to compete against countries that have already got internet speeds 100 times faster than ours?

Laurie Patton, CEO of Internet Australia
Another leaked document shows the NBN has been trialling a thinner and cheaper fibre cable, which has cut the cost of fibre from $1,200 to $600 per connection.
Mr Patton said it was time for the Coalition to consider an about-face, and embrace fibre to the home.
"If we are going to be an innovation nation, how are we going to compete against countries that have already got internet speeds 100 times faster than ours?" he said.
"In 10 to 15 years from now, that copper wire will be well and truly out of date and unusable."
But Dr Switkowski said some of the media reporting of the NBN's progress had been unduly pessimistic.
"Since those newspaper reports appeared two, three, four weeks ago, the progress in terms of copper has been fabulously fast. So I stand very confident that we are going to hit the milestones that we have had approved," he said.
Telecommunications analysts are also warning the Coalition's multi-technology mix might leave the Government with a white elephant when it comes time to privatise NBN Co.
A recent report by PwC estimates that while the NBN may cost $56 billion to build, it might only be worth $27 billion on privatisation because of its use of outdated technology.
"They all then have to face the massive cost of upgrading the fibre to the node to a fibre to the home network," Mr Budde said.
"So the future price of the NBN for privatisation would look very bleak indeed if we stick to this fibre to the node network."
But Dr Switkowski said the problems with reports like PwC's is that they bundle together profitable and unprofitable parts of the business.
"If this was a fully privatised enterprise, it would be run a bit differently and much more profitably but a quarter of Australia would not have a connection because you can't get there economically," he said.
Source: ABC News