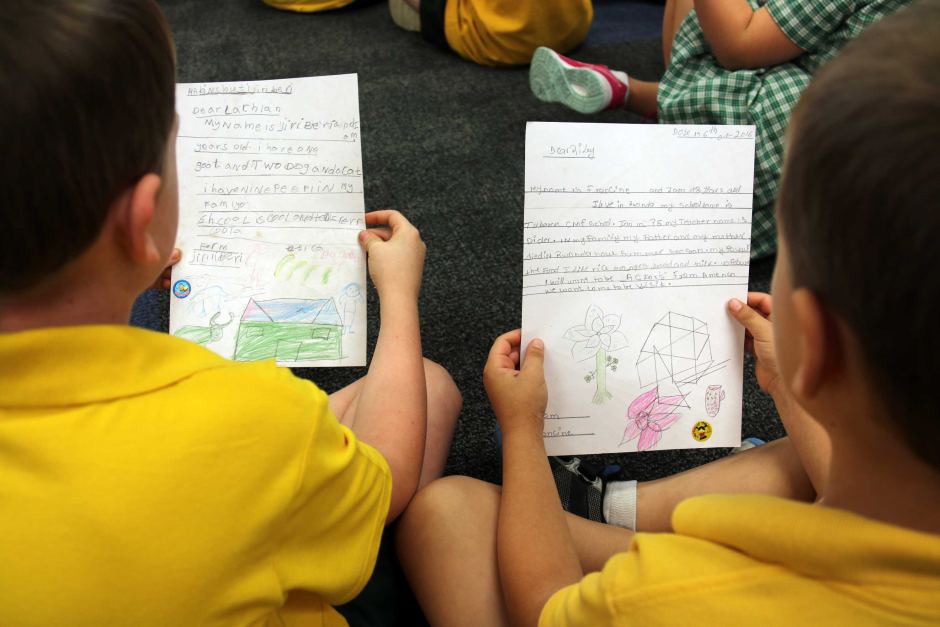 Malcolm Turnbull accused of 'betraying' public school students with state funding proposal
The national teachers union has accused the Prime Minister of abrogating his responsibility to public schools by suggesting the states take responsibility for funding them.
Malcolm Turnbull raised the idea as part of a broader plan for the states to collect a portion of income tax directly.
The proposal has received a lukewarm reception from the states ahead of Friday's Council of Australian Governments (COAG) meeting.
The Prime Minister originally raised the proposal as a way for the states to directly fund hospitals, and this morning he said it was also possible to make a "very powerful case" for the states to take over full responsibility for public school funding.
"They (states) would then have the responsibility for state schools, which are the schools that they manage, they have the resources as well," he said.
The Australian Education Union has blasted the proposal and is particularly incensed by Mr Turnbull's confirmation the Federal Government would continue to fund private and independent schools regardless.
The union's deputy president Maurie Mulheron described the move as a "betrayal" for parents and students in the state school system.
"The PM is abrogating that responsibility and rejecting a model that has already addressed those concerns," he said.
"This is a return to the bad old days where the Commonwealth gave money to private schools and the states were left to try to find money for the state system."
PM dumping schools in 'lap of the states'
He said a review into school funding arrangements, led by David Gonski, recognised the states alone do not have the capacity to fully fund schools, and that the Commonwealth had some level of responsibility.
Federal Opposition Leader Bill Shorten said Labor would not support the idea.
"Mr Turnbull has determined that the issue of fixing up our school system is too hard for him and now he's just dumping it in the lap of the states and he's abandoning the kids and the students," he said.
"Australia deserves better than Mr Turnbull's thought bubbles, his reckless policy on the run."
Source: ABC News