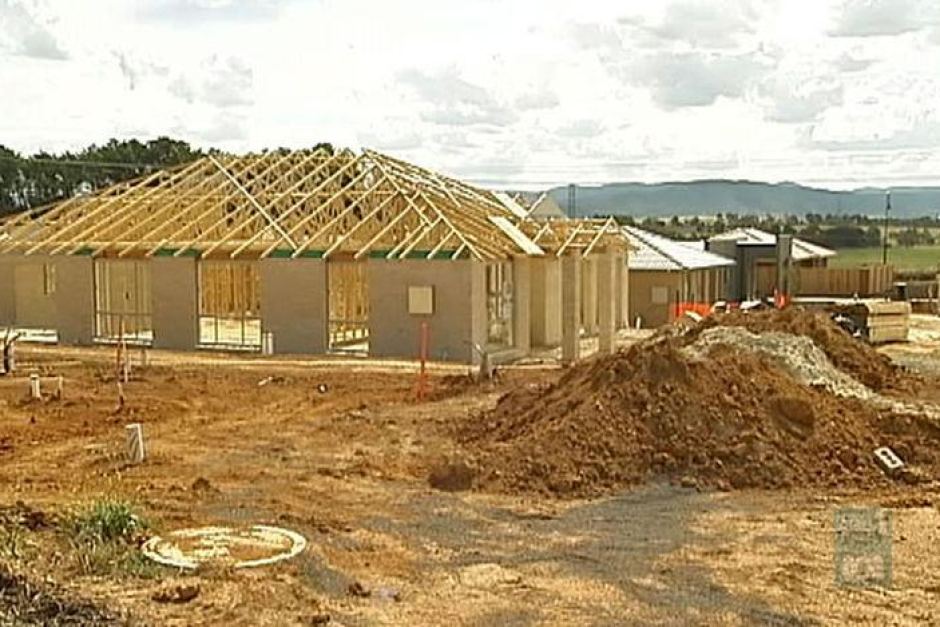 Lowest house building figures in more than a year will weigh on economy: AI Group
Activity in Australia's construction sector went backwards for a third straight month in February, triggering a sharp decline in house building.
The latest Performance of Construction Index by the Australian Industry Group (AI Group) and Housing Industry Association (HIA) slipped by 0.2 points to 46.1 last month.
The index remains below the critical 50-point level — the point that indicates growth.
House building fell 9.2 points to 43.1, which was its lowest level since January last year.
That overshadowed a surge in apartment building activity, which shot up 9.9 points to 56.3.
Commercial construction also showed strong improvement, returning to expansion for the first time in six months, with a rise of 15.4 points to 51.9.
The beleaguered engineering construction sector marked 20 consecutive months in contraction, although the pace of decline slowed in February.
Slipping housing approvals will impact jobs, economy
Australian Industry Group head of policy Peter Burn said new orders fell for the fourth month in a row, in an ominous sign for the building industry.
"With housing approvals slipping in recent months, unless we see a period of sustained growth in commercial construction and a pick-up in infrastructure investment, it is unlikely that the construction industry will be a source of growth for the economy or jobs in the coming months," he said.
HIA chief economist Harley Dale said the sharp decline in house building in February was a concern.
"The new residential construction sector will maintain very healthy levels of activity this year, but will not generate further growth," he said.
"Detached house building has been quite strong in some markets this cycle, but certainly hasn't satisfied the level of underlying demand, given insufficient availability of shovel-ready land and the excessive user-pays charges for residential infrastructure."
The index also showed selling prices fell to a 29-month low in February, reflecting increased competition among builders looking for work in a tight market.
Source: ABC News