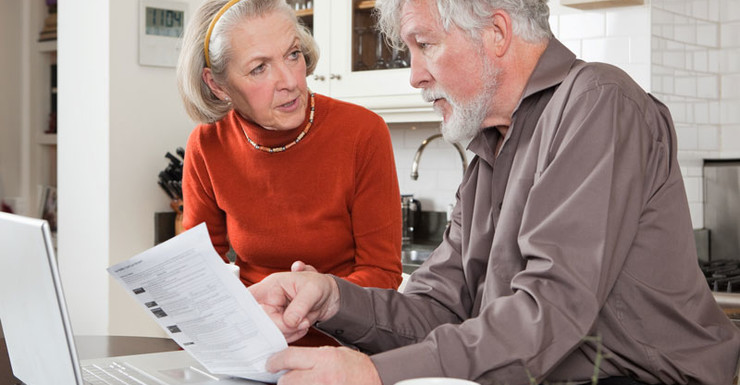 Looming pension changes 'will hurt super savings'
The government will come under renewed pressure over its changes to the age pension.
Changes to the assets test for the age pension could stop individuals and couples putting money into their superannuation, says the Australian Institute of Superannuation Trustees.
The changes may also lead to people moving around their financial assets so they can receive the pension, say financial advisers.
From 1 January 2017, the more than 2.4 million Australians currently receiving the age pension will be subject to new assets test thresholds. Industry Super Australia has estimated more than 300,000 retirees will lose some, or all, of their pension entitlements as a result.
Under the changes announced last year, the assets test free zone will be widened for both homeowners and non-homeowners. But once an individual or couple exceeds those asset levels, the amount of age pension received will be cut more severely.
Currently the so-called taper rate is set at $1.50 per fortnight for every $1000 in assets above the assets test limits. That will double to $3 a fortnight for every $1000 of assets over, or $78 per year. This brings the taper rate back to the level it was under the Howard government.
The pension assets test does not apply to the family home itself, but does to its contents and any other assets owned including property, vehicles, caravans, boats, superannuation holdings, and funds in bank accounts. Average superannuation balances at retirement put many Australians close to or over the asset test thresholds.
Commenting on Monday, AIST chief executive Tom Garcia said the looming pension changes will be a major issue going into the next budget in early May.
"These changes fail the fairness test," Mr Garcia said. "They are an example of the perils of ad-hoc policy making and reinforce why we need to legislate super system objectives through which to assess the long-term impact of policy changes.
"The changes have widened the inequity gap in our retirement income system, which was already a concern, due to the fact that the current system of super tax concessions disproportionately benefits high income earners."
Mr Garcia said hundreds of thousands of part-pensioners will be affected by the changes, which will also impact on the future income levels of many middle-income earners now approaching retirement.
Estimates in the 2015 federal budget showed that the Age Pension accounted for $41.6 billion in government payments in 2014-15, rising to $44.2 billion this financial year and $46.2 billion in 2016-17. This corresponds with data from the Australian Bureau of Statistics estimating that the number of people eligible for the Age Pension will jump from 15 per cent of the population now to 16.1 per cent by 2020.
"The very aggressive asset test taper undermines the integrity of our retirement income system and could distort people's behavior away from saving more for their retirement," Mr Garcia said. "Once super balances reach around $400,000, there will be far less incentive for those approaching retirement to save extra superannuation."
Financial adviser Theo Marinis, principal of Marinis Group, said those who come near the new assets test thresholds should consider strategies to reduce their overall assets as a way of being eligible for a part pension.
This could include spending money on one's home, using gifting strategies up to $10,000 per year, and buying a funeral bond.
"There are various strategies to reduce your assets, but the secret is to maintain your standard of living using current incomer sources."
Amelia Christie, manager research and advocacy at the Combined Pensioners & Superannuants Association, said the changes would impact those at or near the assets test thresholds.
"The top end is where it really matters. But the changes take the Age Pension back to being a safety net rather than an entitlement."
Source: TND