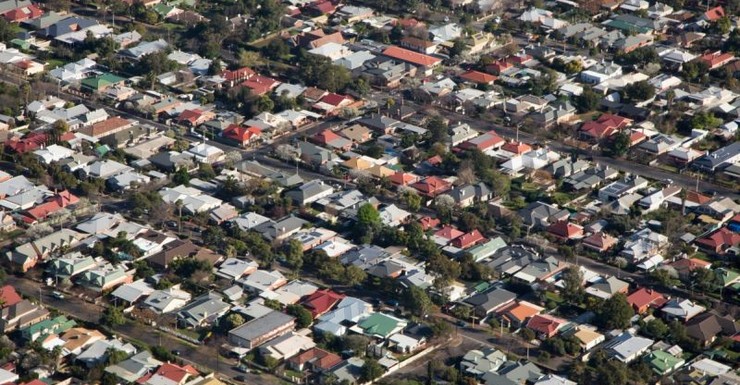 Home prices: Sydney stalls; Melbourne, Brisbane, Hobart on the rise
Capital city home price growth is slowing, driven largely by a softening in the largest Sydney market, but real estate analysts see no sign of looming falls.
The latest CoreLogic RP Data home value index for February shows the combined capital city index up 7.6 per cent over the past year, down from peak annual growth rates in the double-digits for much of 2015.
Sydney has largely driven the shift, with annual growth dropping below 10 per cent, and the past quarter showing a 0.2 per cent easing in prices.
CoreLogic RP Data's head of research (Australia), Cameron Kusher, said the fact is that most Sydneysiders simply cannot afford to pay more.
"I do think we're getting to a point where affordability is stretched and, particularly domestic people, simply can't afford to pay some of these prices that are being asked in Sydney," he said.
However, in contrast to a recent report in the Financial Review where two fund managers warned of a looming crash and said they had uncovered widespread poor lending practices, bordering on mortgage fraud, Cameron Kusher said he sees no trigger currently for a property crash.
"Sure it's very expensive, but I don't see what's actually at this point going to make people sell," he told ABC News Online.
"We haven't even got to that 6.5 per cent unemployment rate that Treasury was predicting a year ago, we've obviously got a lower dollar which is helping sectors outside of the mining industry, credit's still very much available out there in the market so, barring any dramatic turnaround in any of those indicators, I can't see that significant fall happening anytime soon."
However, Mr Kusher acknowledged that record, and still rising, household debt and high home prices did pose some threats.
In answer to a question as to whether "there's some powder in the keg, but no matches in sight", Mr Kusher responded: "Exactly, I think that's a very good way to explain what we're seeing in the market at the moment."
Melbourne entrenched in top spot; Brisbane, Hobart jump
While much of the focus remains on Australia's largest and most expensive property market, Melbourne has now clearly overtaken Sydney as the fastest growing market.
The nation's second-biggest city saw prices up 3.8 per cent over the past quarter and 11.1 per cent over the past 12 months.
Mr Kusher said the biggest surprise packet was Hobart, however, which recorded an 8.5 per cent quarterly jump in dwelling prices and a 6.2 per cent annual rise.
Brisbane also saw solid 5.5 per cent annual price growth.
Mr Kusher said both markets appear to be benefitting from increased investor attention beyond Sydney and Melbourne, as well as strong tourism growth.
"It does seem to suggest that the improving tourism sector is proving a bit of a bonus for the Brisbane and Hobart markets," he added.
However, while those cities are benefitting from the new tourism boom, Perth and Darwin continue to suffer from the mining bust.
Home values were down 3.1 per cent over the past year in Perth and 2.9 per cent in Darwin.
Canberra and Adelaide both posted moderate annual home price growth of 4.5 and 2.8 per cent respectively.
Source: ABC News