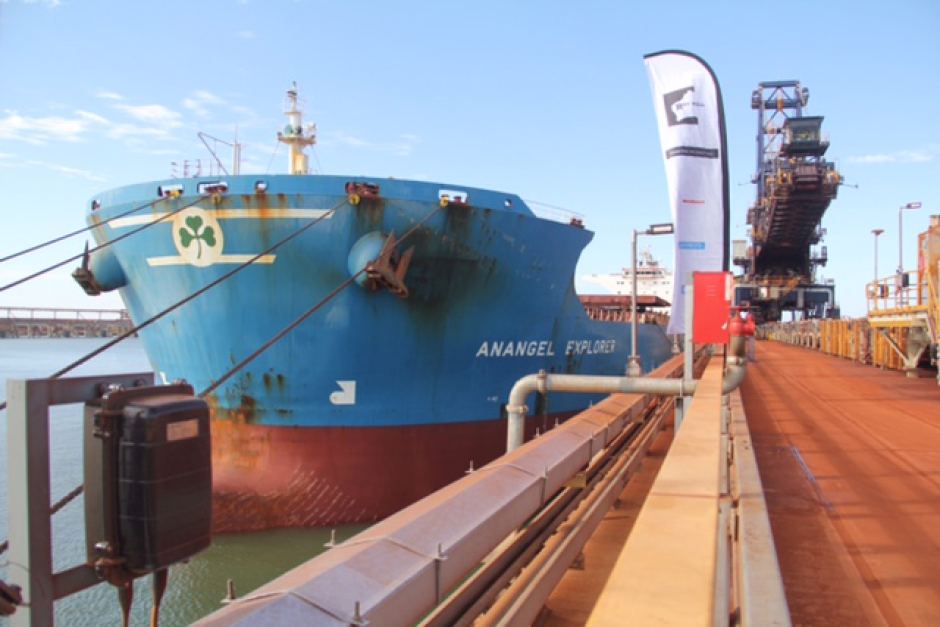 GDP: Economic growth beats forecasts, near average levels
Australia's economic growth was a higher-than-expected 0.6 per cent for the December quarter and 3 per cent for the year, according to the Bureau of Statistics.
Key points
Economy grows 0.6 per cent in December quarter, 3 per cent over 2015
Consumer spending is the biggest contributor to economic growth
A broader ABS measure of economic wellbeing fell 1.2 per cent last year
Economists surveyed by Bloomberg had typically expected economic growth to be 0.4 per cent for the December quarter and 2.5 per cent for year.
The lowest forecasts were for 0.2 per cent growth and the highest for 0.6 per cent for the quarter.
NAB's senior economist David de Garis said the strength of the numbers had caught everyone off-guard, probably including the Reserve Bank.
"People were braced for a downside surprise, and obviously we didn't get that," he told Reuters.
"If anything, the 3 percent figure for the year is getting the attention. That's half-a-percentage-point above where the RBA thought we'd be.
"Given Australia is going through the biggest mining pullback in our lifetimes, this is a pretty good outcome. Our baseline is that the RBA is done cutting, and these numbers only support that view."
The two biggest contributors to growth for the quarter were consumer spending, which added 0.5 percentage points, and an increase in inventories, which added 0.2 percentage points.
The biggest drag on the economy came from a continued decline in business investment as the mining construction boom winds down, with capital spending taking 0.2 percentage points off GDP.
In the face of the ongoing decline in mining-related investment, economic growth at 3 per cent is to be commended.

Gareth Aird, CBA economist
While the mining investment boom is winding down, the production boom is well underway.
With 'real' GDP measuring output, not the prices received for that output, mining was actually the main sector contributing to annual economic growth, along with financial and insurance services (both added 0.4 percentage points in trend terms).
Construction, public administration and safety and health care and social assistance were the other big growth sectors, with a residential building boom and the aging population stoking demand.
Treasurer Scott Morrison said the GDP data explain a string of strong employment figures late last year and highlight the successful transition from the mining boom to broader growth.
"We are growing faster than every economy in the G-7, we are growing faster than the United States and United Kingdom, and more than twice the pace of comparable resource-based economies like Canada," he said.
Income growth 'commensurate with the 1990s recession'
However, while trend GDP grew 0.7 per cent in the December quarter, that output growth saw Australia's earnings treading water, with real gross domestic income up a meagre 0.1 per cent.
The picture was even bleaker on the Bureau of Statistics real net national disposable income measure, which it describes as "a broader measure of change in national economic wellbeing" than GDP.
Photo:
Real net national disposable income continued falling, even while GDP headed back towards average growth.
(ABS)
National disposable income fell 0.3 per cent during the quarter on this measure, and was down 1.2 per cent for the year, in contrast to a 2.8 per cent trend rise in GDP.
Per capita, this measure of economic wellbeing has now been flat or falling for 16 consecutive quarters (four years), the longest period it has gone backwards since the ABS started calculating the figure in 1973.
Commonwealth Bank economist Gareth Aird said the weak income result explains why many Australians are feeling poorer.
"In the face of the ongoing decline in mining-related investment, economic growth at 3 per cent is to be commended," he wrote in a note on the data.
"But income growth commensurate with the early recession of the 1990s remains a concern.
"It reflects a big decline in commodity prices which puts downward pressure on wages, company profits and government revenue growth, and it is why the economy feels weaker that the headline GDP numbers imply."
The quarterly declines in per capita income are nowhere near as large as those recorded during the 1990s recession or global financial crisis, but have been much more sustained - a slow grind down, rather than a sharp drop.
Financial markets were focused on the positive headline number, though, with the Australian dollar shooting up in response to the figures, from 71.6 to 72.25 US cents by 12:30pm (AEDT).
Source: ABC News