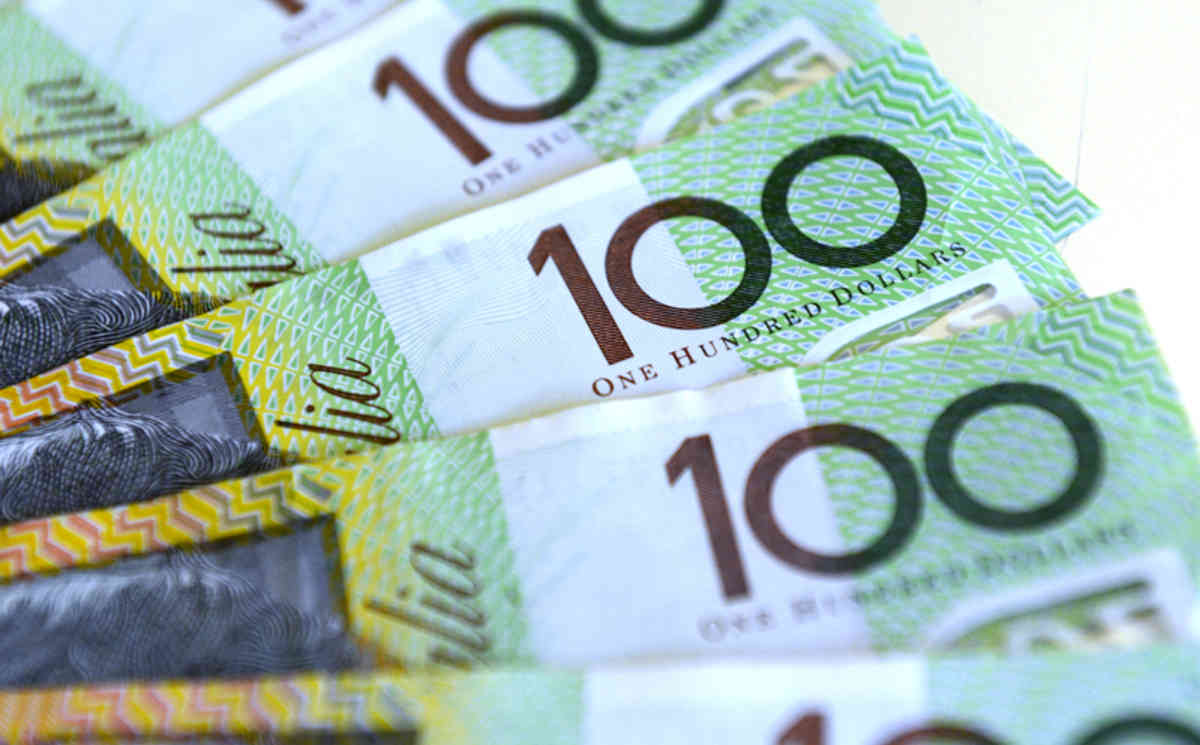 Finance week ahead: Can commodities continue to bounce back while central banks are poised to cut again?
The big question of the week may well be: "Can commodities continue to box on or will they again hit the canvas?"
The rebound in key prices — and stronger than expected GDP growth — has kicked the Australian dollar up to around 0.74 cents against the Greenback and helped the ASX put on more than 4 per cent over last week, its best week in five months.
The ASX200 is now up almost 10 per cent from recent lows.
Iron ore has gained around 40 per cent since hitting $US37 in December — its lowest price since 2003 back in the days of monthly pricing.
Oil has bounced hard as well, with Brent Crude up 33 per cent from its recent January low of $US27.88 a barrel, a level at which last traded back in 2003.
Better margins in Chinese steelmaking and the need for traders to replenish stocks leading up to the peak demand period in March and April has certainly helped improve both the sentiment and price around iron ore.
The oil rebound is perhaps harder to fathom, given output continues to outpace demand and all the big producers are keeping their taps open.
Credit Suisse's Matthew Hope said the iron ore price ran up too swiftly, so it is now consolidating as steelmakers assess demand strength.
"We expect iron ore to maintain these levels through to May as China steel production peaks for the year," Mr Hope said.
"However, the steel rout may not be over for good, as curtailed mills are looking to restart, so overproduction may to undermine steel prices into second half unless there is a surprise jump in China's steel demand."
In the oil market, high and still-rising inventories in the US took a bit of momentum out of the price rally.
While the 30 per cent rebound is impressive, it still leaves oil 70 per cent below its peak.
Threat of recession — or a retreat from the speculation that the big producers may reach a deal to cut production — would see prices probably plumb new depths.
While that risk still haunts traders, the so-called "upside risk" has started to grow along with US gasoline demand and may support prices, at least in the short term.
China trade data will point to further weakness
China's trade figure (Tuesday) should provide some insights into the immediate direction of commodity prices.
Iron ore imports are likely to be roughly stable with all the big miners operating near their 2015 capacity.
Looking beyond the immediate re-stocking dynamics, UBS has forecast iron ore prices of $US45 a tonne this year and $US47 a tonne in 2017.
In other words not a lot — if any — upside.
For oil, customs data out of China shows imports are down 20 per cent over the month, falling in line with a slowing economy — a dynamic which also is not exactly supportive of further price rises.
The February trade data (Tuesday) should deliver another large surplus of around $US50 billion.
However, it is likely to be underpinned by weaker imports — forecast to be down around 10 per cent — and exports — down 14 per cent — confirming both China's domestic and external economies are cooling rapidly.
News out of the annual political and economic target setting exercise at the National People's Congress over the weekend did nothing to change that sentiment.
China's Premier Li Keqiang told the NPC that there was a "difficult battle ahead for growth".
That message was delivered with downward revision of the GDP growth target for 2016 to a range of 6.5 to 7 per cent, down from last year's "around 7 per cent" target.
Central banks could start another round of cuts
While the Reserve Bank held its nerve last week — keeping cash rates on hold at the historically low level of 2 per cent — there could be a flurry of cutting elsewhere this week.
Central banks covering the Eurozone, Canada and New Zealand all meet on Thursday and all could ease their monetary settings one way or another.
The situation for the European Central Bank is extremely difficult with rates already negative and inflation in negative territory as well.
The market is now firmly expecting an at least 10-basis-point deposit rate cut to -0.4 per cent and another 10-basis-point cut by the end of the year.
Investment bank RBC noted the problem is that ever more negative interest rates will put a significant burden on the banking system in Europe.
A recent survey from another investment bank, ING, found around 78 per cent of respondents in Europe, the US and Australia would move money out of savings accounts and 40 per cent of those answered that they would start hoarding cash in response negative rates.
"Clearly, the risk of deposit flight must be high on the agenda of banks and policy makers alike," RBC's chief European strategist Peter Schaffrik said.
Any significant outflow of capital could erode profitability and make the banks more reticent to engage in new business and lending.
"It might also lead them to increase margins on the products that they offer and thus make loans to the economy more expensive rather than cheaper," Mr Schaffrik warned.
Thus, negative rates might become counterproductive at some stage.
The other trick the ECB has — although it is getting rather tired and expensive — is more money printing.
The ECB's "monetary bazooka", the Long-Term Refinancing Operation, is expected to be reloaded with an additional 10 billion euros of asset purchases a month, on top of the current rate of 70 billion euros a month, and its range extended by up to another year.
It is perhaps pertinent to ask if, as is expected, the ECB also downgrades both its GDP and inflation forecasts, why the bazooka is going to hit the target this time?
The decision by the Bank of Canada remains delicately poised after an expected cut in January was not delivered.
Like Australia, its economy has been hit by the resources downturn, but in recent weeks, the rebound in commodity prices has sent the Canadian currency soaring.
While pressure is mounting for a cut, the betting is the BOC will hold again, waiting for details about a planned stimulus package the Government is expected to announce in its budget later this month.
Over in New Zealand, the RBNZ is expected to cut by another 25 basis points to a record low of 2 per cent and putting it in line with the RBA.
In January RBNZ governor John Wheeler said the bank would continue to watch emerging flows of economic data, a flow that has been murky to say the least.
Quiet week for local data
After last week's data deluge, this week swings into drought conditions with few top-shelf figures released — although there will be timely readings on business and consumer sentiment as well as housing credit.
Australia
Date
Event
Notes
Monday

Job ads

Construction index

February: ANZ series, solid employment indicator

February: AIG series has been edging down

Tuesday

Business conditions

RBA speech

February: NAB series, global volatility weighing on confidence and conditions

Assistant Governor Philip Lowe on "Resilience and ongoing challenges"

Wednesday

Consumer confidence

Home loans

March: Westpac series has been solid

January: The composition — investors vs owner-occupiers — is important

Thursday
 
 
Friday
Lending finance
January: Solid annual growth
Overseas
Date
Event
Notes
Monday

US: Consumer credit

CH: Foreign currency reserves

January: Forecast to soften marginally

February: Outflows slowing, but probably down another $US40 to $US50 billion

Tuesday

CH: Trade

EU: GDP

JP: GDP

February: Another large surplus but falling imports and exports point to weaker economy

Q4: Second estimate of 1.6pc yoy expected

Q4: Expected to show -1.6pc yoy contraction

Wednesday
US: Wholesale inventories
January: A tad weaker
Thursday

CH: Inflation

EU: ECB decision

NZ: RBNZ decision

CA: Bank of Canada

February: Lower than 2pc again

Rates on hold at 0.05pc

No change, cash rate on hold at 2.5pc

Expected to drop official rate from 0.5pc to 0.25pc

Friday
US: Budget statement
February: Budget deficit around $US70b expected
Source: ABC News