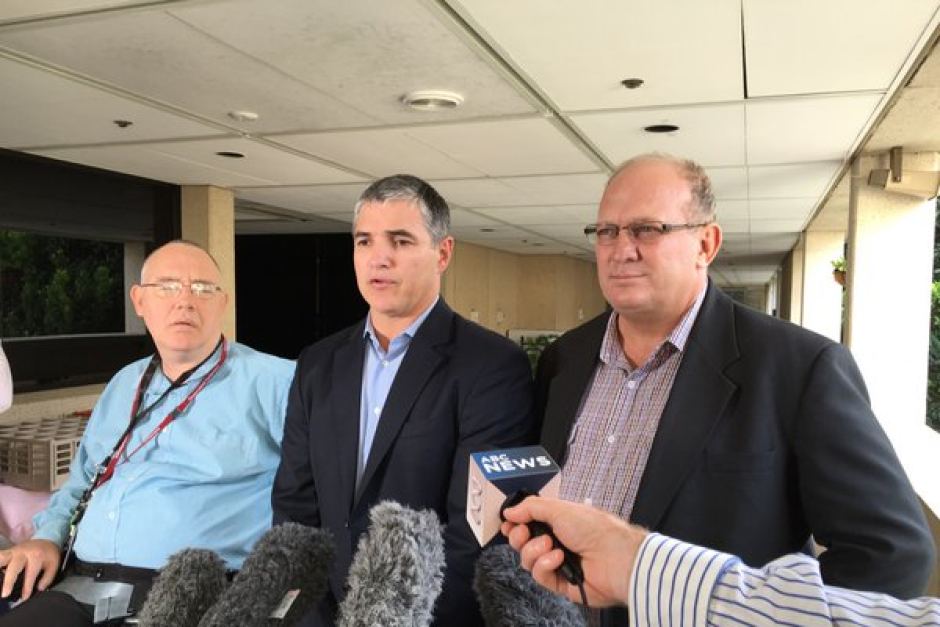 Far north Queensland 'left out of equation for too long', independent MP Rob Pyne says
Former Labor MP Rob Pyne says he has not formed a voting bloc with other Queensland crossbenchers, but will discuss parliamentary votes and tactics with them.
The now Cairns independent MP and another former Government MP Billy Gordon have signed a letter of cooperation with Katter's Australian Party (KAP) MPs, Rob Katter and Shane Knuth.
Their agreement comes into force for the resumption of parliament today, but Mr Pyne said he would vote as an independent.
"I'm not joining the KAP. We've agreed to caucus on issues," he said.
"We'll obviously have differences. Far north Queensland has been left out of this equation for too long and I'm very happy to be working with these two gentlemen to get better outcomes for the far north.
"We're going to disagree on a whole range of issues, and that's healthy."
Yesterday, Mr Pyne and the Katters said they told Premier Annastacia Palaszczuk they would support the Opposition if she sought to call an early election.
Last week, Ms Palaszczuk threatened to call an election if her legislative agenda was blocked.
It followed Mr Pyne's resignation which left Labor and the LNP tied at 42 seats a piece in the 89-seat Parliament.
Mr Knuth said it should convince Ms Palaszczuk to go full term.
"We will be providing the Governor with this letter and the Governor will have the understanding that if the Premier decides to call an election that this letter provides another avenue for the governor," he said.
Source: ABC News