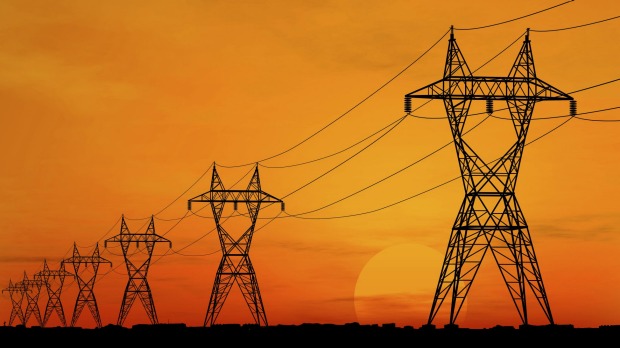 Electricity prices: Queensland Government 'super-profits' raised power bills $600 a year
Families are paying nearly $600 a year more than they should be for power so inefficient electricity networks can deliver "super-profits'' to the State Government, a new study has found.
The Chamber of Commerce and Industry Queensland commissioned consultants Ernst and Young to examine the causes of "exorbitant'' energy price rises in recent years.
The report was used by CCIQ in its submission on the Queensland Productivity Commission's inquiry into electricity prices.
State power bills have doubled during the past decade and the report firmly sheets home the blame to "the high costs and low productivity of the electricity grid under public sector operation".
About 90 per cent of the increase has been caused by the government-owned poles and wires component of the bill.
The research reports the inefficiency of Government-owned Energex, Ergon and Powerlink means "electricity is 37 per cent more expensive than it should be, costing the average family $570 more each year''.
"Since privatisation of the electricity networks in Victoria and South Australia, network prices for typical consumers in those states have fallen in real terms," CCIQ said.
"In contrast, network prices for a typical consumer in Queensland have increased in real terms by over 100 per cent over the same period.
 "The returns the Queensland Government is realising from its electricity networks are extraordinarily high.
"These returns are being realised despite the Queensland electricity networks being among the most inefficient networks in Australia.''
In the five years between 2008-13, Powerlink's net profits soared by 520 per cent, Ergon's by 266 per cent and Energex's by 256 per cent.
As the owner, the State Government normally takes 80 per cent of profits as dividends, but in last year's Budget Treasurer Curtis Pitt decided to take 100 per cent to pay down government debt.
CCIQ said the Productivity Commission report was a "wasted opportunity'' which failed to address fundamental factors driving up bills and had its hands tied by the government's terms of reference.
It said after more than 24 electricity cost reviews in five years, small businesses were coming to the end of their tether with electricity affordability.
"It is time for the State Government to show leadership and action," CCIQ said
Source: Courier-Mail