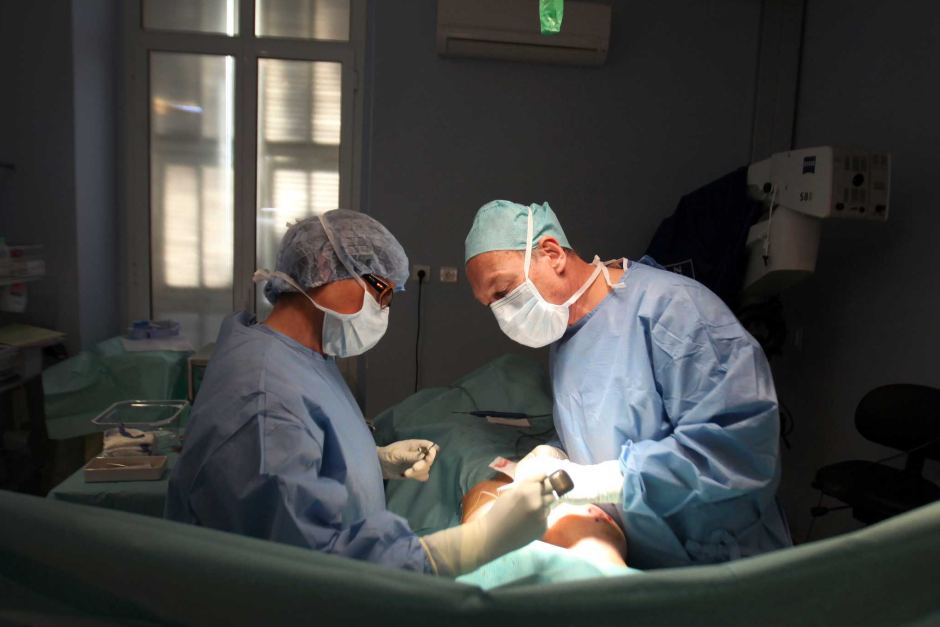 COAG: Hot Tip $5 billion Commonwealth 'bandaid' for nation's hospitals
Prime Minister Malcolm Turnbull and Treasurer Scott Morrison are preparing to ditch Tony Abbott's big cuts to state hospital funding, it's been reported.
Though the deal has not been finalised, states are confident they will be offered a four-year hospital funding agreement to 2020 based on the original formula agreed under the Gillard Labor government, The Australian reported on Tuesday.
That would create a $5 billion hit to Mr Morrison's first budget.
Former treasurer Joe Hockey's first budget, delivered in May 2014 when Mr Abbott was prime minister, included $80 billion in cuts to hospitals and schools in the period to 2024-25.
The Australian says it understands the new deal will be tied to a tax reform proposal under which the states will be offered a share of income tax beyond 2020 to fund health and education.
It says Mr Turnbull and Mr Morrison on the weekend mapped out the health funding compromise to present to state premiers and treasurers at Friday's Council of Australian Governments meeting.
Trade Minister Steve Ciobo told Sky News it was time the state governments took more responsibility and became 'masters of their own destiny' when it came to health and education.
The federal government was working its way out of a budget deficit and it was not good enough for state premiers to keep asking for more money, 'trying to pretend that in some way they're heroes'.
Shadow Employment Minister Brendan O'Connor told Sky News he'd wait to see the detail.
'It seems to me it's about getting over the hump of the election,' he said.
State and territory governments have had early discussions with the Commonwealth on a funding olive branch for the nation's hospitals, South Australian Premier Jay Weatherill has confirmed.
Key points
$5b deal looks likely to be on the table at COAG meeting, said Premier Weatherill
Deal likely to buy the Coalition time as the nation prepares for a poll
It is likely tied to states and territories getting slice of income tax, reports suggest
In March, the ABC reported the Prime Minister had been calling premiers to try and settle a long-running health and education funding dispute before the federal election.
With a poll looming, the states had been primed for a campaign against the Turnbull Government to apply maximum pressure to win back more than $80 billion funding cut in the 2014 budget.
Mr Weatherill has been one of the most vocal critics of the cuts, and split with his party by suggesting an increase to the GST could be a solution to the revenue shortfall.
In the lead-up to the Council of Australian Governments (COAG) meeting in Canberra on Friday, he said a $5 billion deal looked likely to be on the table.
"We haven't had the details yet, but there is talk that there will be an offer — and there needs to be," Mr Weatherill told AM.
"I've had a preliminary call, but the detail is apparently going to emerge during the course of the week.
The Prime Minister has confirmed he is willing to find common ground with the states and territories at Friday's meeting.
"We will be presenting to the premiers and the chief ministers with a proposal that is obviously under discussion at the moment," Mr Turnbull said.
"[It] will see us maintaining the commitment to activity-based funding and a national efficient price."
Mr Turnbull refused to confirm any hard figures for the amount that would be on offer, but the South Australian Premier was more forthcoming.
"It will be a $5 billion bandaid in what we estimate to be a $57 billion problem," Mr Weatherill said.
The prospect of a deal will not restore all the funding cut in Joe Hockey's 2014 budget, but it is likely to buy the Coalition time as the nation prepares for a poll.
Source: ABC News & AAP