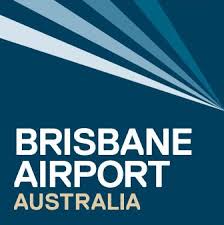 Brisbane International Airport launches new year round services to Christchurch
Brisbane Airport Corporation (BAC) today welcomes the announcement of three times weekly year round Qantas services between Brisbane and Christchurch commencing in April 2016.
A fourth weekly service will be added during peak Australian and New Zealand school holiday periods to cater for additional demand.
Julieanne Alroe, BAC CEO and Managing Director, said the year round service is testament to the ability of seasonal services to create long term demand.
"We saw positive growth in international passenger numbers through Brisbane Airport (BNE) in 2015 and this service is a perfect example of how seasonal routes can grow market demand which then turns into year round sustainable routes.
"The Brisbane-Christchurch service has performed extremely well and will deliver fantastic year round tourism opportunities with South Island New Zealanders having more options than ever for fast and convenient access to Queensland, the Great Barrier Reef and other regional attractions," Ms Alroe said.
Praising the collaborative approach taken by industry partners, Ms Alroe said BAC was pleased to again work closely with partners Qantas, Tourism and Events Queensland and Tourism Australia in cementing the year round service.
"New services do not appear like magic and it takes a lot of time and negotiations to ensure a route is viable and sustainable. This is why it's important to work together and also to celebrate each new service, as every additional flight brings with it a raft of benefits for the city and state," Ms Alroe said.
New Zealand is currently the largest overseas visitor market for BNE, accounting for almost a third of overseas visitors to Queensland in 2015.
Additionally, New Zealand remains the most popular destination for Brisbane residents travelling overseas, with one in five outbound travellers crossing the Tasman in 2015.
"In 2015, traffic growth to and from New Zealand grew 2.3 per cent and 1.4 per cent respectively and, with the new service adding an additional 28,000 seats per year between Brisbane and New Zealand, we expect a further increase in passenger numbers in 2016," Ms Alroe said.
The new service will enhance BNE's existing connectivity with New Zealand which currently stands at 97 weekly flights to five destinations across the North and South Islands.
The new service accommodates more than a point-to-point service, with the flights timed perfectly to connect to a number of flights across the Qantas international and domestic network.
The last time Qantas flew the Brisbane-Christchurch service year-round was in 2005.