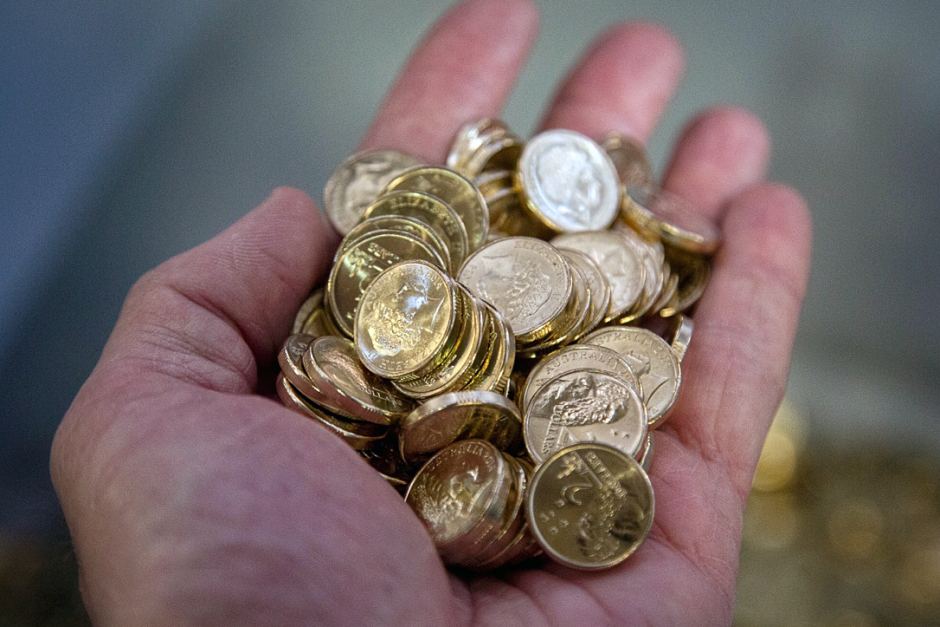 Australian dollar's rise could prompt RBA to step in, join global 'currency wars'
The Reserve Bank of Australia might have to step in to stop the recent surge in the dollar if it continues to push higher, economists say.
Key points:
Dollar has climbed over 1pc this year, to over $US0.73 this week
Unexpectedly strong economic data, rising commodity prices, US dollar's fall blamed
RBA may cut interest rates to historic lows, economist says
Analysts said a stronger Australian dollar has the potential to derail recent economic growth, which could prompt Australia's central bank to join the fight in the global "currency wars".
The dollar has climbed up over 1 per cent so far this year, rising sharply again this week to over $US0.73 after data showed the Australian economy grew 3 per cent throughout 2015.
Chief market strategist at CMC Markets stockbroking Michael McCarthy said he blamed two key factors for the dollar's rise.
"One, of course, is that big improvement in commodity prices," Mr McCarthy said.
"On the other side of the equation, the US dollar has been surprisingly weak."
While rising commodities prices, like iron ore and oil, and a falling US dollar have helped push the Australia dollar higher, unexpectedly strong Australian economic data has really propelled the dollar higher.
Global investors now want to invest in Australian bonds or debt. Australia's two-year bonds pay are now returning close to 2 per cent.
That compares with negative yields in Germany, France and, more recently, Japan.
In order for offshore investors to buy those bonds, they need to purchase Australian dollars.
Danger of dollar appreciating too much
Head of investment strategy at AMP Shane Oliver said while there were positive factors pushing the dollar higher, there was a real danger of it appreciating too much.
"My feeling is that in the short-term we could see more upside in the Aussie dollar," he said.
"And that the Reserve Bank will become increasingly uncomfortable, so they'll start to come out and say: 'Well, basically, we think it should be lower.'
"Then going to the extra step of actually intervening in the market, I think, would require a very strong rise in the Aussie dollar."
Independent economist Saul Eslake said there was a middle-ground where the Reserve Bank could drop interest rates to new historic lows.
That could have the effect of driving the currency back down to more comfortable levels for policy makers.
"If the currency gets up into the high 70s, the Reserve Bank may well consider cutting interest rates again," he said.
Meanwhile, traders are doing their best to anticipate where the currency is going to go next.
"The reality is that traders don't actually feel it as stress. And so for them having something that is fast-moving, fast-paced — they see it as a rewarding occupation," Mr McCarthy said.
Source: ABC News