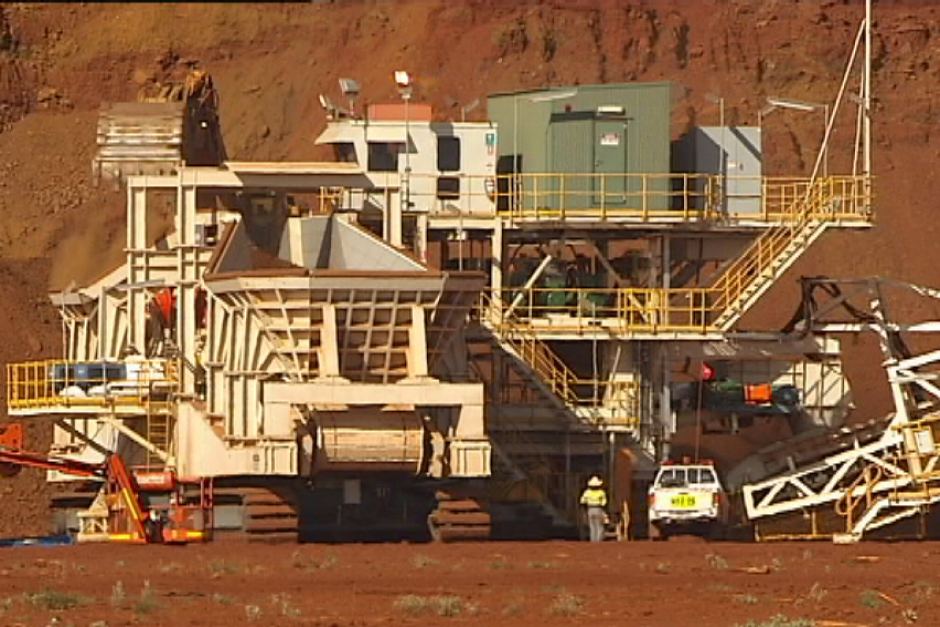 Australia dodges recession, unlike other commodity economies: BIS Shrapnel report
Despite a volatile start to the year and a drop in commodity prices, Australia has avoided a recession and looks unlikely to have one, according to a new report.
Other commodity exporting nations have been unable to avoid economic contraction, with Australia's advantage lying in its low-cost production, said economic forecaster and industry analyst BIS Shrapnel.
Resource-bound countries, including Russia and Brazil, are suffering through recessions after experiencing falls in their terms of trade.
"Australia is a low-cost, high quality resources exporter, and other countries simply cannot compete with that," said Dr Frank Gelber, chief economist at BIS Shrapnel.
"While prices are a lot lower, we are very low cost producers and so we've been able to maintain our share of exports, or more than our share of exports."
Australia weathered the global financial crisis relatively unscathed, and Australia's economy posted stronger-than-expected GDP growth of 2.5 per cent in 2015.
The latest official economic growth figures, for the fourth quarter and which will confirm the nation's annual economic performance for 2015, are due out tomorrow morning.
BIS Shrapnel said 2016 "is just the second year of an expected four to five-year decline, which will see mining construction fall by 70 per cent from its peak".
"The main reason [Australia hasn't experienced a recession] has been strong and sustained growth in resource production and export volumes - around 8 per cent per annum in each of its past three years - aided recently by surging education and tourism exports," said Dr Gelber.
"Without this export volume growth, Australia would have gone into recession."
The slump in the Australian dollar to around 71 US cents has boosted both inbound tourists and Australians choosing to holiday domestically.
According to Tourism Australia, there was a jump of 8.2 per cent in international visitor arrivals in 2015, to 7.4 million people.
Sectors including agriculture, education services, finance and business services are also seeing a pick-up, said Dr Gelber.
"Hence, we believe a recession in Australia is highly unlikely," he said.
"There's no magic wand for the economy, and the shift to non-mining investment will be agonisingly slow. But it's not all doom and gloom - yes, growth will be soft, but it's still growth."
Source: ABC News