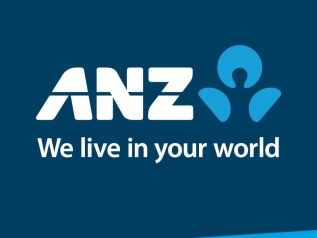 ANZ under fire for alleged interest rate rig
ANZ bank has rejected allegations by corporate watchdog ASIC that it was involved in interest rate rigging and says it will 'vigorously' defend legal action.
The Australian Securities and Investments Commission (ASIC) started Federal Court proceedings on Friday for 'unconscionable conduct and market manipulation' by ANZ in relation to the rate at which banks lend each other money.
ASIC has been investigating major banks over the integrity of their past bank bill swap rate (BBSW) submissions since 2012, suspecting traders of manipulating the rate to make more money.
ANZ is the first of Australia's major banks to face action.
'We believe the commission's statement of claim is based on a misunderstanding of how bank bill issuance and interest rate risk management operates and the limited case law which applies to this area,' ANZ chief risk officer Nigel Williams said in a statement.
'Our practices in the BBSW market were consistent with Australian market practices in wholesale financial markets and we reject ASIC's characterisation of the transactions in question.'
UBS, BNP Paribas and Royal Bank of Scotland have already acknowledged what ASIC called evidence of conduct seeking to influence the BBSW.
The trio of international banks also donated a total $2.6 million to independent financial literacy projects after agreeing to enforceable undertakings in relation to potential misconduct.
'We have cooperated fully with ASIC's investigation over many months, at a cost of many millions of dollars,' Mr Williams said.
'It is now for the courts to provide clarity on trading practices.'
Source : AAP