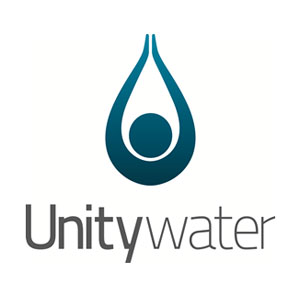 Another first for Unitywater as its drinking water achieves international food safety standard
Unitywater has been awarded international food safety certification recognising the high quality drinking water it supplies to more than 296,000 customers in Moreton Bay, Sunshine Coast and Noosa.
Independent global auditor DQS CFS has approved the ISO 22000 certification, which demonstrates Unitywater has a food safety management system that enables it to safely distribute water for consumption.
Unitywater is the first Distributor Retailer in South-East Queensland to receive the certification, which is valid until 2019.
ISO 22000 is a prestigious addition to the existing regulations Unitywater already follows in the Australian Drinking Water Quality Guidelines, the Drinking Water Quality Management Plan and the Water Supply (Safety and Reliability) Act 2008.
"Unitywater has always taken its responsibility for delivering high quality drinking water very seriously," Executive Manager Infrastructure Planning and Capital Delivery Simon Taylor said.
"We consider drinking water to be food product, one that is delivered directly to customers' homes and premises. In fact, it's the one food product that no one has to leave home to consume.
"Safe food and water are basic and essential expectations from customers. Managing and ensuring the delivery of high quality drinking water requires the same assurance as demanded of food quality and safety.
"This new certification is further proof that Unitywater customers can have increased confidence in the safety and quality of the drinking water we deliver around the clock.
"This international standard is not handed out lightly. It came as a result of external, third-party audits, extensive staff interviews, on-site inspections and a thorough examination of our risk assessments, work procedures and manuals.
"We have been working towards this since October 2011 and I am proud to say that Unitywater achieved full certification at its first attempt. This is a huge achievement."
Last financial year Unitywater supplied 52,896 megalitres of drinking water to 296,371 water supply customer accounts. During the same period, Unitywater carried out 88,600 water tests throughout the water network to ensure quality standards continued to be met.