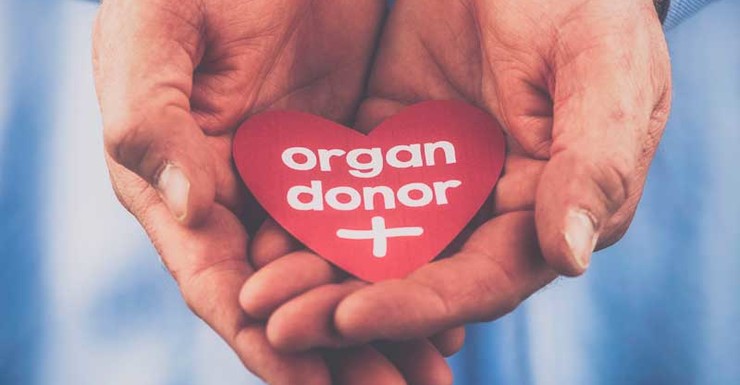 You could be an organ donor in just 10 minutes
New system allows ordinary Australians save lives with a quick online survey.
A "confusing" organ donation registration process is preventing some Australians signing up to the life-saving service, a government-ordered review has found.
On Tuesday, the Federal Government announced it would reduce the laborious procedure to a single step to further encourage new donors.
Almost 6.11 million Australians – a "low" number according to the Ernst and Young review – had indicated they would allow their organs and tissue to be passed on, with just 1.83 million officially providing their consent.
Just one organ and tissue donor could save the lives of at least 10 people – in 2014 this meant 378 donors gave more than 1110 people a new chance at life.
But the number of people needing a transplant still far outnumbered those willing to donate.
The current system, the Australian Organ Donor Register, was "confusing" – even for health professionals – and a "barrier" to people signing on, the review found. Although it was evaluated as being a "sound" system, there was "significant room for improvement" in donation rates.
This would be reformed, according to Minister for Rural Health Fiona Nash.
"Registering to become an organ donor will be a one-step, online process able to be completed in less than 10 minutes," Senator Nash said on Tuesday.
It was a voluntary decision to sign up, and the government would not be considering an 'opt-out' model which would require people to manually delist their name.
"Almost all Australians would like to be able to receive a donated organ themselves to save their life, or for their child or parent, if it was required to save their life," Senator Nash said.
"Yet the vast majority of Australians are not registered as organ donors."
The online consent system would launch in May.
The review suggested allowing for electronic signatures – currently they must be in hard-copy – to finish the form and streamlining state-based processes to register donors.
Transplant Australia chairman Jason Ryan said despite a high number of donations in 2015, they wanted to see "every suitable organ … made available".
"In the same way that society ensures a person's wishes in their will are honoured, all sectors of the transplantation community should work together to ensure that a person's decision to be an organ donor is upheld," Mr Ryan said.
The review was embroiled in controversy from the moment it started, when Organ and Tissue Donation Authority advisory council chair David Koch spectacularly resigned from his role in a live television announcement.
Mr Koch quit last May, accusing Senator Nash of caving in to a rich lobby group when she ordered the independent review.
Other former council members have also complained about the advisory body's lack of power and access to funds.
The report says Australia's donor rate has increased by 41 per cent since the national reform program was implemented in 2009 but there is "still significant room for improvement of donation rates going forward".
Source:  AAP