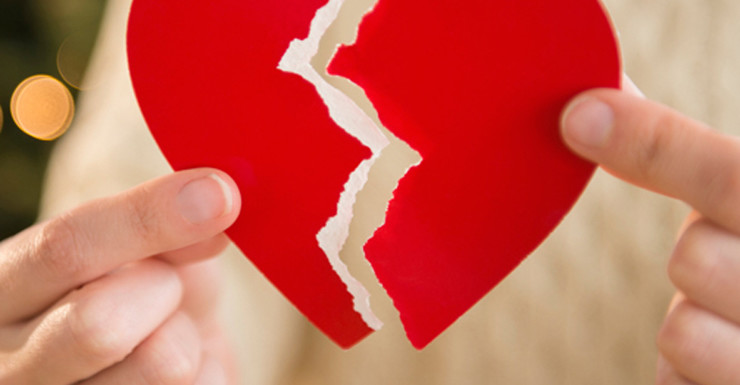 This is the shocking health fact every woman must know
Think heart attacks and sudden cardiac arrests only kill men? Think again.
Heart disease is the leading killer of Australian women, yet only 28 per cent of women know this.
One Australian woman died of heart disease every hour in 2015, three times the number that died of breast cancer.
This imbalance is what has led Dr Linda Worrall-Carter, who has a PhD in nursing, to change tack after 15 years researching heart disease at Melbourne's St Vincent's hospital, to establish Her Heart. The not-for-profit organisation aims to raise awareness about the prevalence, risk factors and symptoms of heart disease in women.
"I had a number of women say to me 'How do we not know that heart disease is our biggest killer?'," Dr Worrall-Carter says. "And I thought it was almost unethical to keep doing research when the people who the research affects aren't recognising the size of the problem."
A goal of the organisation is to reduce heart disease in Australian women by 50 per cent by 2025.
Dr Worrall-Carter says this is achievable because 80 per cent of the risk factors that cause heart disease are modifiable. These include high blood pressure, high cholesterol, smoking, obesity and poorly-controlled diabetes.
The Heart Foundation director Julie-Anne Mitchell says there's a major misconception that heart disease only affects men.
"Cancer organisations have done brilliantly at increasing awareness. Women live in fear of breast cancer but heart disease isn't really on their radar. Historically, there's also been a bias in heart disease research: the tests have been done on men, and the findings translated to women."
The two symptoms women ignore
The Heart Foundation's Ms Mitchell says the lack of awareness also stems from the fact that women show different and more subtle symptoms of heart disease compared to men. This makes diagnosing heart disease in women more complex, for both women themselves and the medical profession, and delays appropriate diagnosis and therapy.
According to Ms Mitchell, 40 per cent of women suffering from a heart attack won't have chest pain, the classic symptom in men. Instead they'll have jaw pain or pain down their arm or back, she says.
"This can lead to women misdiagnosing themselves — 'oh, I must've just pulled a muscle gardening' — and so they delay seeking the necessary treatment.
"Then if they do go to hospital, there is sometimes a bias among some medicos who see those non-chest-pain symptoms as indicating the women is just anxious. So again we get that delay in treatment, or under-treatment.
"And then, research is showing that once they leave hospital having had treatment, they don't tend to make the lifestyle changes in the same way men do after a heart attack.
"Essentially, at every step of the pathway, women aren't getting the support they need, so we have a job to do in raising the medical profession's awareness as well."
Awareness just one part of the response
Her Heart founder Dr Worrall-Carter says the organisation's short-term goal is to engage Australian women in managing their risk factors for heart disease.
"In Australia 90 per cent of women have two or three risk factors. It's critical we make women aware of the warning signs and the need to schedule heart health checks," she says.
But now that the gender bias is less pronounced, The Heart Foundation's Julie-Anne Mitchell says more research is needed. "We're finding from research now there are some sex-specific links between heart disease, so that really needs further investigation."
What both experts agree on is that a call to action is needed, and that women shouldn't hesitate to seek help if they feel something's wrong.
"There's no shame in being presented to hospital and finding out it's indigestion after all," Ms Mitchell says.
More information on heart disease in women can be found on the websites of Her Heart and The Heart Foundation.
Source: TND