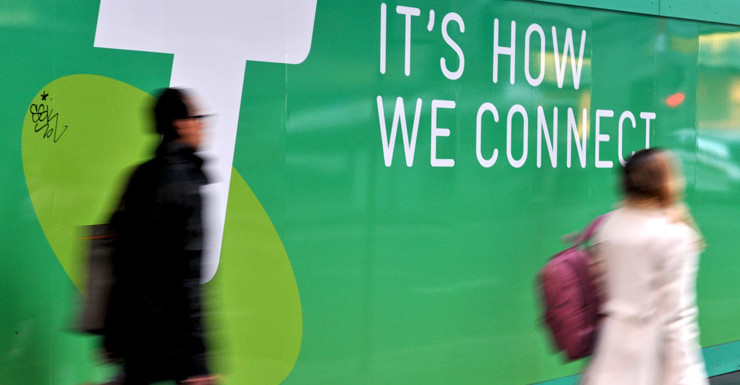 Telstra confirms mass outage for mobile users across Australia
Telstra mobile customers are experiencing a mass outage in multiple states, affecting phone calls and data usage, as well as SMS and online warning alerts for residents in a bushfire zone in Western Australia.
Customers have reported "no service" and cannot make calls.
On Twitter, Telstra said it had identified the issue and was working to restore services.
"Thank you for your patience. Sorry for any inconvenience caused," it said.
Many users in the Moreton Bay Region, Sunshine Coast and Brisbane have also indicated they too have lost service which suggests that Queensland is also effected by this outage. 
The Department of Fire and Emergency Services (DFES) in Western Australia said the SMS and online warning system for people in Myalup fire zone was down due to the outage, but landlines were still working.
DFES South West Superintendent Ricky Curtis said some of their communications avenues had been compromised.
"Whilst the mobile network is down, the text warning system is not achievable, but landlines however can still receive phone calls under the telephone warning system," he said.
"The second issue is that the internet access is also compromised, so the ability to get current information from places like the DFES website and others is compromised."
Customers can check for outages in their area on the Telstra website.
Tony Carmichael, Telstra manager for northern Western Australia, said the company "[did not] know a lot at this stage", but confirmed it was a "national issue affecting voice and data".
"We believe it's only the 3G network but we're investigating it as a matter of priority. What we believe is that it is affecting voice and data," he said.
Mr Carmichael said the outage was affecting calls from mobile to mobile and data usage when browsing or getting a text, but they were still investigating how big the issue was.
"It is an absolutely massive priority for us at the moment and we'd just like to thank customers for their patience as we try and resolve this," he said.
Some customers in Adelaide have reported they are able to use the network again.
Telstra users have shared their frustrations on Twitter.
Source: ABC News