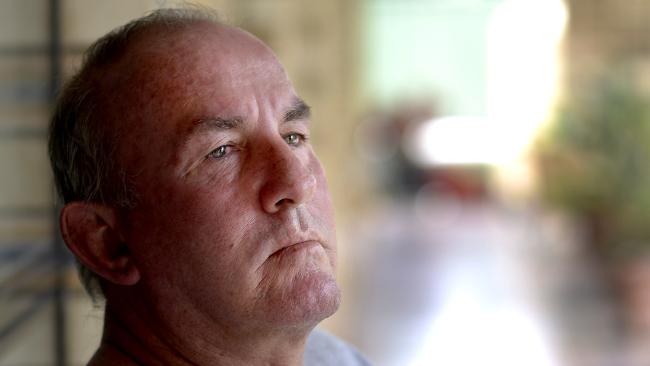 Subloos workers terminated at Redcliffe Transfer Station, administrator Grant Thornton Australia appointed
Administrators for Redcliffe Transfer Station operator Subloos sacked staff on Tuesday.
Subloos, the company contracted to run the Moreton Bay Regional Council-owned facility, went into voluntary administration on Monday after pay and safety concerns were raised by workers.
Grant Thornton Australia partners Shaun McKinnon and Anthony Jonsson were appointed as the administrators.
Deception Bay father-of-five children under the age of 12, Shayne McAllister, who has worked at the site for more than two years, said administrators came in Tuesday at about 3.30pm and dismissed most of the workers.
Mr McAllister said they would not receive any entitlements, including holiday pay. He said he had also not been paid superannuation since March last year or for his final two days' work.
"Only the weigh bridge operators kept their jobs," the 52-year-old, who has two mortgages, said.
"They have already moved another company (Resource Recovery) in."
"It's a joke. The prospects for work in Queensland are not good at the moment ... not a lot of companies are hiring."
In recent weeks, Moreton Bay Regional Council paid owed wages to workers out of the bond paid to council by the contractor.
Mr McAllister said sacked workers had not been given separation forms, so it was impossible to get aid from Centrelink while they looked for work elsewhere.
Transport Workers Union (QLD) waste industry co-ordinator Troy Fernandez said 14 of the 20 former Redcliffe Transfer Station workers were now unemployed. Six have temporary positions with Resource Recovery.
Mr Fernandez said former employees now facing an uncertain future were given contact details for other trucking companies.
Mr Fernandez said workers were unlikely to receive their entitlements. He said the company's assets had been frozen, which meant workers could no longer be paid from a bond held by council.
"If they see anything, it will be a pleasant surprise," he said.
The TWU is helping workers access Centrelink services and is speaking to some about training to increase their chances of securing other employment. He said he believed a creditors meeting would be held on March 14.
"If anybody out there has work that they could offer these guys, they have very specialised skills — hook truck work," he said.
A Grant Thornton Australia spokeswoman said an urgent investigation into the company's affairs was being conducted by the administrators.
"With the assistance of councils and other key stakeholders, employee's outstanding wages were paid (Tuesday)," she said.
"Unfortunately, the company is not in a position to continue the employment of approximately 60 employees across the Nowra and Redcliffe operations.
"Administrators continue to urgently assess the remaining operations of the business with a view to determining the forward strategy.
"Creditors of the companies will be provided with an update as soon as practicable."
Source: Quest News
Prospective employers can phone Mr Fernandez on 3890 3066.