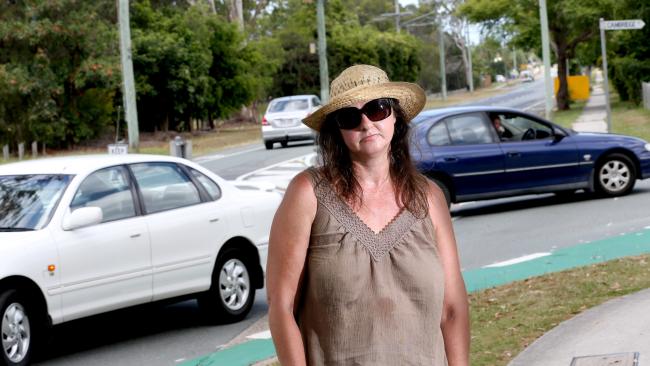 Rothwell residents say Moreton Bay Regional Council traffic calming measures are hazardous
New traffic calming measures at Morris Rd, Rothwell, are not popular with motorists.
Local resident of 13 years Terese, who asked that her surname be withheld, said the changes at the intersection of Cambridge St were an unnecessary waste of ratepayers' money.
"It's a traffic hazard ... when there are cars coming from both directions. It looks like they're going to collide and it's only a matter of time before an accident happens," she said.
"Cars really, really have to slow down or someone is going to be collected. It was better before."
A Moreton Bay Regional Council spokesman said the new traffic calming infrastructure at Morris Rd was reflected in other parts of the region and southeast Queensland to slow vehicle traffic in residential areas and improve pedestrian safety.
 The spokesman said residents had contacted council about speeding and an increasing number of vehicles using Morris Rd. The recent road resurfacing works provided a cost effective opportunity to modify existing traffic calming infrastructure to improve road safety for cyclists and pedestrians.
Councillor James Houghton (Div 5) said manoeuvrability for drivers of large vehicles with trailers was a concern.
"There are few things more important than road safety particularly in residential streets, however with the new Rothwell Station opening soon I've asked council's traffic and transport unit to keep a close eye on the effectiveness and operation of the new traffic calming infrastructure in Morris Rd," Cr Houghton said.
"I think it's important that we strike the right balance between road safety and every day practicality."
Source: Quest News