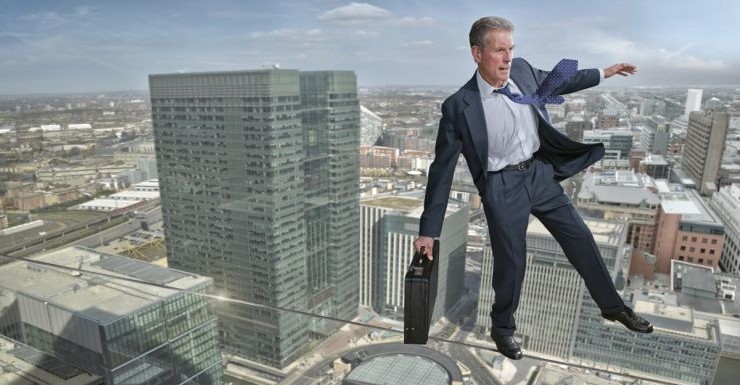 Roiling share markets spark recession fears
With international markets in bear territory and Australian shares plunging steeply there are fears that poor investor sentiment may infect consumers with recession.
Fear and loathing on world stock markets is causing a collapse in confidence across the globe, with worries emerging about a return of the global financial crisis or worse.
Some are wondering if Australia's 23-year run of economic luck is ending and the spectre of recession may reappear. Australian Securities Exchange chief Elmer Funke Kupper raised the prospect Friday saying there was no mining boom to save us as it did during the GFC.
The somewhat phlegmatic Reserve Bank of Australia governor Glenn Stevens said such fears are "overdone" and observed financial markets are "almost pricing as though there will be a global recession".
"I think that might be a bit pessimistic really … but, you know, it remains to be seen," he said.
On the face of it, the figures are dramatic. Australia's benchmark All Ordinaries Index is down 20 per cent from its highs last April, the level that signifies bear market territory.
And 2016 has seen the falls speed up with the Australian market down 10 per cent since January. Resources stocks are down 8.9 per cent and financials down a whopping 15 per cent.
In recent days the market gyrations have been unusually dramatic with the last two weeks of trading showing daily moves of as much as 2.8 per cent.
Overseas things are mostly worse with major UK and European markets in bear territory. The US is down about 11 per cent but spare a thought for Chinese investors, with the Shanghai Composite Index off a frightening 53 per cent in a year.
Market watchers say there are a couple of factors at work driving Australian falls. One is the resources bust clobbering the big miners like BHP Billiton and Rio Tinto, which reported a $1.22 billion loss on Friday. 
Asset prices deflating
The other factor is a general global asset price deflation which followed the boom created by the money printing policies of major central banks. Investors turned bearish when economic growth undershot and they started to think stock valuations couldn't be justified.
That sentiment has washed over Australian shores pushing down the banking sector in particular.
The question economists are pondering is whether the crisis in confidence will spill over into the real economy.
Independent economist Saul Eslake is reasonably sanguine saying: "I'd say the volatilty will probably not affect the real economy but it depends on how long it goes on for."
"The only measure of consumer sentiment we have had in recent days is the Westpac Melbourne Institute Consumer Confidence survey and that actually went up for February," Mr Eslake said.
However, the global picture is not looking very optimistic and this is affecting investor sentiment, Mr Eslake said.
"There are increasing concerns on the overall global economy highlighted by the Bank of Japan's recent decision to follow some European central banks and introduce negative interest rates," he said.
Negative interest rates are where investors have to pay a fee to the banks for holding their money.
China a worry
China is a possible danger with markets  "concerned over whether Chinese economic managers can deal with the pressures created by capital outflows and a weak currency," he said.
Peter Brain, executive director with the National Institute of Economic and Industry Research is more cautious, saying trouble in emerging markets could spill out into a global crisis.
"If we don't have an emerging markets crisis then I think Australia will still have a non-primary recession. That means the economies outside mining and agriculture would go into recession."
Despite talk of the end of the mining boom, Dr Brain said the sector would contribute positively to the economy as new mines go into production even if they are selling at lower prices.
Technical analyst Robert Brain, who provided the information for the graphics in this story, says things don't look optimistic at the moment. On the five year chart the All Ordinaries Index has fallen through the 30 week moving average and both lines falling steeply. That, Mr Brain says, is a sign the falls are speeding up.
Source: TND