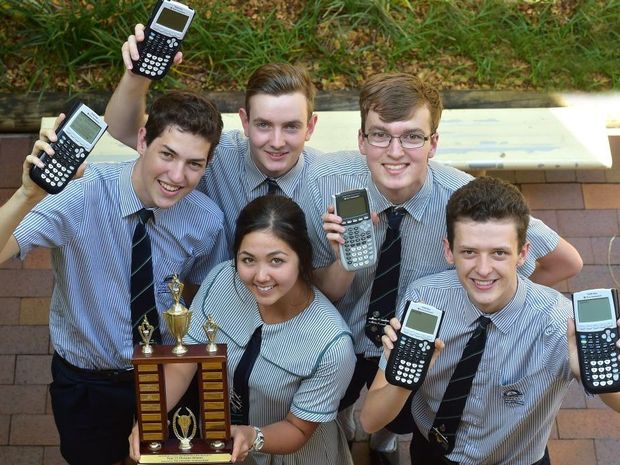 Queensland recognises top Year 12 academic achievers, local Matthew Flinders Anglican College, Buderim among the mix
Queensland's top performing Year 12 graduates from the class of 2015 today were recognised and rewarded for their exceptional academic achievement.
The Queensland Curriculum and Assessment Authority (QCAA) hosted the Queensland Certificate of Education (QCE) Achievement Awards at the State Library in Brisbane where 37 students from 27 different State, Catholic and Independent schools received awards in six categories.
Minister for Education Kate Jones presented Miaohan Long of Somerville House with a certificate, trophy, and cheque for $4000 as the overall Outstanding Academic Achiever.
"Miaohan's outstanding results in Year 12 placed her ahead of more than 50,000 other students," Ms Jones said.
"Miaohan achieved highly in all her Authority subjects and in university physics and maths courses undertaken while at school. She also did exceptionally well in the Queensland Core Skills Test and tertiary entrance ranking.
"From a young age Miaohan has wanted to be a theoretical physicist and I'm certain she will excel in her pursuit of that goal at the University of Melbourne."
Ms Jones said all of the students who received a QCE Achievement Award were a credit to their school communities.
"In schools it's important to have a benchmark of excellence," she said.
"I recognise the hard work and dedication of teachers who supported these students to achieve their learning goals.
"We see students from state, Catholic and independent schools throughout Queensland represented in our top academic achievers for 2015."
The QCE Achievement Awards were sponsored by Griffith University, Queensland University of Technology, The University of Queensland and the University of Southern Queensland. 
Queensland Certificate of Education Achievement Award winners 
Outstanding Academic Achiever:
Miaohan Long, Somerville House
Highest Achievement by an Aboriginal or Torres Strait Islander Student:
Aidan Train, Spinifex State College, Mount Isa
Highest Result on the Queensland Core Skills Test:
Edward Burns, St Joseph's College, Gregory Terrace
Distinguished Academic Achievers:
Alexander Leathem, Ipswich Grammar School
Alexandra Radke, Mansfield State High School
Andy Wang, Brisbane Grammar School
Chinmay Sonawane, Brisbane State High School
Claire Qu, Somerville House
Corey Lehmann, Matthew Flinders Anglican College, Buderim
Eva Wang, Somerville House
Hamza Ashraf, Whitsunday Anglican School
Hayden Randall, Ipswich Grammar School
James Shaker, The Rockhampton Grammar School
Jamie Hile, Westside Christian College, Ipswich
Joshua Liaw, Tannum Sands State High School
Julika Goetz, St Aidan's Anglican Girls' School
Kieran Cook, St Joseph's College, Gregory Terrace
Lachlan Hill, Anglican Church Grammar School
Lachlan McKay, Pacific Lutheran College, Caloundra
Laura-Jane Jurss-Lewis, St Andrew's Catholic College, Redlynch Valley
Layanga Ranasinghe, Brisbane State High School
Madeleine Hall, St Hilda's School, Southport
Man Kit Lam, Bremer State High School
Miaohan Long, Somerville House
Michael Boyce, Kenmore State High School
Nitin Niranjan, All Saints Anglican School, Merrimac
Pierce Leahy, Toowoomba Grammar School
Rohan Olufson, St Augustine's College, Cairns
Rory McFadden, Kenmore State High School
Shahmir Ali, Indooroopilly State High School
Shiye Su, Brisbane Girls Grammar School
William Snell, St Stephen's Catholic College, Mareeba
Highest Achievement by an International Student:
Justin Choi, Benowa State High School
Highest Achievement in the International Baccalaureate:
Akshay Deshpande, Queensland Academies — Science, Mathematics & Technology Campus
Emily Sun, Queensland Academies — Science, Mathematics & Technology Campus
Emma Leong, Queensland Academies — Science, Mathematics & Technology Campus
James Grant, Queensland Academies — Science, Mathematics & Technology Campus
Matilda Stevenson, Queensland Academies — Science, Mathematics & Technology Campus
The award criteria and prizes can be viewed at: https://www.qcaa.qld.edu.au/qce-awards.html (external site)