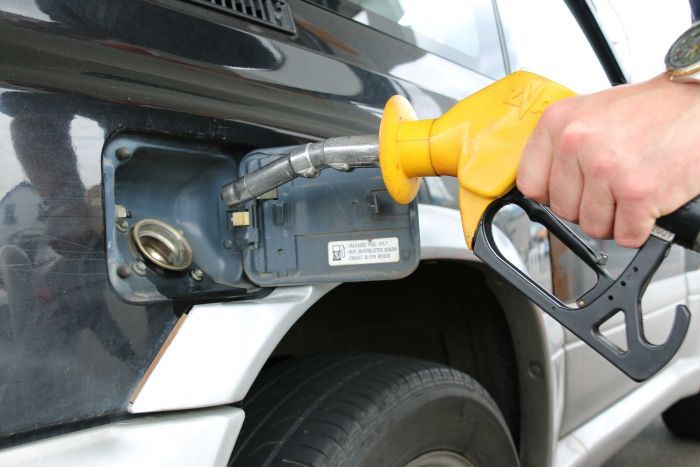 Motorists to benefit as petrol prices hit one-year low on back of global oil glut
Petrol prices have hit a one-year low as the rout in global oil prices flows through to the bowser.
Drivers are also benefitting from a fall in retailers' profit margins, after fuel companies came under fire late last year for charging record margins even as oil prices tumbled.
Figures from Commsec and the Australian Institute of Petroleum show the national average fuel price fell by 1.8 cents last week, to 111.9 cents a litre.
And the gap between the average retail unleaded price and the wholesale terminal gate price fell to 10.2 cents a litre last week, down from 13.7 cents the week before.
Those profit margins blew out to more than 15 cents in early January, says Commsec economist Savanth Sebastian.
"There was a concern last year when the gap was blowing out," Mr Sebastian said.
"There's still a lot more work to be done but no doubt we're seeing that the benefit of cheaper oil is flowing through to motorists."
The collapse in oil prices intensified last month after the lifting of sanctions on Iran, fuelling concerns that new Iranian crude exports would add to the existing worldwide glut.
Oil prices have rebounded slightly after hitting 12-year lows below $US30 ($42.36) in mid-January.
Brent crude is trading at $US35.39, while West Texas crude is trading at $US33.61.
While the Australian dollar has seen recent strength, holding above US70 cents, its decline over the last year has prevented drivers from reaping more of the gains from the plunging oil price.
"Unfortunately for motorists, had the dollar been holding at parity, we would be saving another 30-35 cents a litre off our fuel bills, so it just highlights the impact of a falling currency," Mr Sebastian said.
Source: ABC News