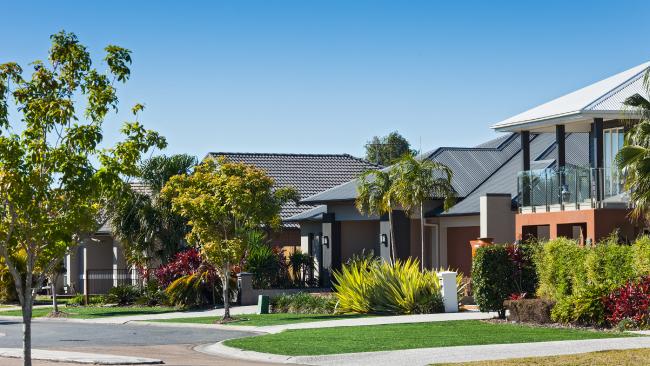 Moreton Bay Region releases first joint regional plan as it braces for 40% population growth
Moreton Bay Regional Council has released its first regional plan, replacing three former schemes from the foundation councils based in Caboolture, Pine Rivers and Redcliffe.
The region – which topped Queensland councils in 2015 for new housing lot sales, recording about 10,000 transactions – is bracing for a population explosion during the next 20 years.
Mayor Allan Sutherland said the new scheme delivered a consistent, integrated, region-wide approach to planning for what is recognised as one of Australia's fastest-growing urban areas.
"The Moreton Bay Region is home to around 420,000 and is expected to grow by more than 40 per cent over the next two decades to rival the current population of the entire state of Tasmania," he said.
"So it has never been more important to plan now and to get it right for future generations.
"An important component of the new planning scheme is putting in place the right planning framework to attract new, significant businesses to create more local job opportunities in proximity to public transport and where our residents live.
"We're already Queensland's best-performing regional economy and have created more than 12,300 jobs in the last year. That's more than Brisbane or the Gold Coast."
Cr Sutherland said the region needed to continue supporting a range of housing choices to meet the needs of the community.
"The new planning scheme provides flexibility for a variety of lot sizes to maintain housing affordability and the lifestyle that attracts new residents to the Moreton Bay Region," he said.
"Housing preferences and lifestyles vary greatly, and that's why traditional housing lots will continue to be an important part of the residential real estate mix in our region."
The new region-wide planning scheme supports increased building heights for four per cent of the region, primarily close to commercial centres and transport hubs.
About 2 per cent of available land is designated for future residential development and more than half of the region is zoned as rural.
Liveable communities include those with walkable access to public transport, shopping facilities, technology and recreational opportunities such as neighbourhood parks or sporting fields.
"The Moreton Bay Region's new planning scheme is designed to be a living blueprint that's adaptable to the current and future needs of the community," Cr Sutherland said.
He described the upcoming Moreton Bay Rail Link from Petrie to Kippa-Ring as being significant for the region
"The Moreton Bay Rail Link has been more than 100 years in the planning and is set to open up a new opportunity in some of Australia's fastest-growing urban communities," he said.
"Council's University Precinct adjacent to Petrie Train Station on the 200ha former paper mill site is a one example of developing new job opportunities and community facilities for balanced and sustainable growth while protecting the lifestyle we all love about the Moreton Bay Region."
Last year, the University of the Sunshine Coast (USC) announced it would open a full-service, major campus on the former Petrie mill site by 2020, catering for up to 10,000 students in its first 10 years of operation.
It is expected the campus would offer more than 30 degrees – including business, law and science – catering for a growing resident population and removing many of the commuter barriers to undertaking further education.
Source: Quest News