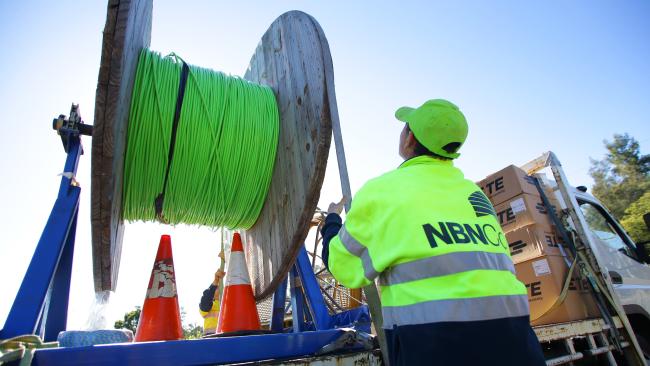 More than 40,000 homes in the Caboolture region set to be connected to the NBN by June
More than 40,000 homes in the Caboolture region will have access to the National Broadband Network before June.
Federal Liberal MP for Longman Wyatt Roy said the NBN would be activated for 23,000 homes and businesses in Caboolture, Upper Caboolture, Bellmere, Wamuran, Moodlu and north of Caboolture to Elimbah between February 19 and 26.
A further 11,6000 homes will be connected on March 11.
Mr Roy said the fibre-to-the-node fixed line NBN was likely to deliver speeds of at least 25 megabits per second (maps) for download and 5mbps for upload.
He said it had the potential to reach speeds of up to more than 100mbps for downloads and 40mbps for uploads.
WHEN YOU CAN EXPECT TO SEE THE NBN:
March 11: 11,600 premises on Bribie Island are expected to have NBN access, as well as 3500 households and businesses at Ningi, Godwin Beach and Sandstone Point.
Mid-May: 2100 premises in Beachmere and Ningi.
Second half of 2016: 11,700 premises in Burpengary, Burpengary East and Narangba.
2017: 6900 homes and businesses in Morayfield and Burpengary East as well as for 900 premises at Woodford, D'Aguilar and Delaneys Creek.
Construction on fixed wireless NBN for rural and semirural properties in Beachmere North, Beachmere West, Bellmere West, Donnybrook West, Meldale, Moorina, Narangba, Narangba West, Toorbul, Wamuran, Mount Mee, D'Aguilar, D'Aguilar South, Elimbah, Wamuran North and Woodford to begin 2017.
Source: Quest News