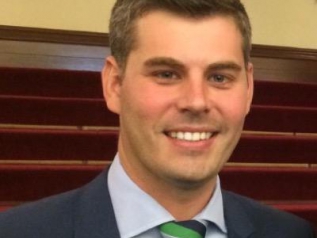 Mark Ryan MP says Safer Roads Sooner for Burpengary residents
Road safety improvement works will be rolled out across Queensland as part of the Palaszczuk Government's Safer Roads Sooner (SRS) program.
Main Roads and Road Safety Minister Mark Bailey today announced the successful projects under the $62 million road safety infrastructure program, which is a key component of the Palaszczuk Government's commitment to improve road safety.
"The SRS program aims to implement high-benefit, cost-effective solutions focused on improving trouble spots on Queensland roads so the likelihood of crashes is reduced," Mr Bailey said.
"The Palaszczuk Government is committed to building and maintaining safer roads for all Queenslanders, regardless of where they live.
"From the South-East corner, across each of our regions, the Safer Roads Sooner program is delivering improvements throughout our state-controlled road network – building safer roads and a safer Queensland."
State Member for Morayfield Mark Ryan said drivers in the area would benefit from the SRS program with enhanced safety on local roads.
"Funding from the SRS program will be used to upgrade turning facilities at the Morayfield Road intersection with Coutts Drive in Burpengary," Mr Ryan said.
"This stretch of road can get very busy and the addition of the turning facilities will make it safer for residents."
Under the Safer Roads Sooner initiative, 75 new road projects are being undertaken across Queensland, with works to be carried out within the next two years.