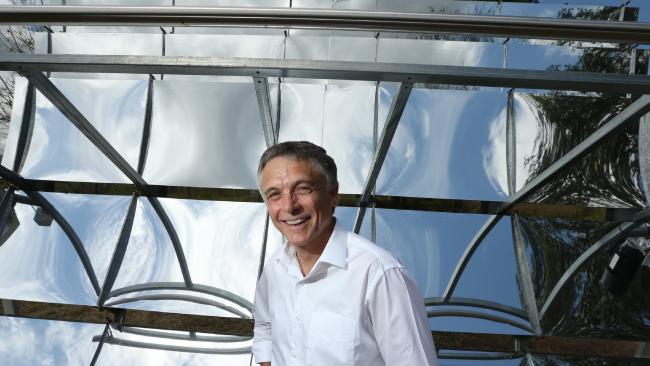 Local Solar solution from Highvale steaming ahead
A $10,000 prize and priceless expos-ure for his company has Trevor Powell confident that his technology can help to "avoid leaving our children a legacy of a crippled environment."
Ten years ago Mr Powell began developing solar thermal technology that uses large mirrors to focus the heat of the sun to create steam to drive turbines and generate electricity.
"Over that time we've invested some 15,000 hours to get to the point where we now have technology with the potential to make a major contribution to tackling the effects of climate change," he said.
An alternative to the use of fossil fuels for power generation, the technology could also be used for industrial processes such as desalination, manufacturing or agribusiness, he said.
"We live in a country that has some of the richest solar resources on the planet, yet we've done pitifully little to capitalise on that great resource and continue to look instead toward unsustainable fossil fuels consumption to power us into the future," Mr Powell explained.
The Highvale resident and his company Impact Building Systems were announced as the winner of the Innovation of the Year Award, the major $10,000 prize of the first Moreton Bay Innovation Awards, at a gala event at Caboolture earlier this month.
"Winning the Moreton Bay Innovation Awards means a great deal to us, and in fact it's already paid dividends, because it brings the work that we're doing to the attention of the public," Mr Powell said.
"That means we start to have discussions with people and companies who may not have previously been aware of us, and we have a credible platform to start from."
Winners of $2500 Moreton Bay Innovation Awards prizes were Defenda Tag (Emerging Innovation), IC Fish Optical Safety Eyewear by New Eye Company (Established Innovation), Packer Leather and its kangaroo leather for shoe making (Moreton Bay Showcase Award), and the Gidget Retro Teardrop Camper made at Brendale (People's Choice Award).
SOurce: The Westerner